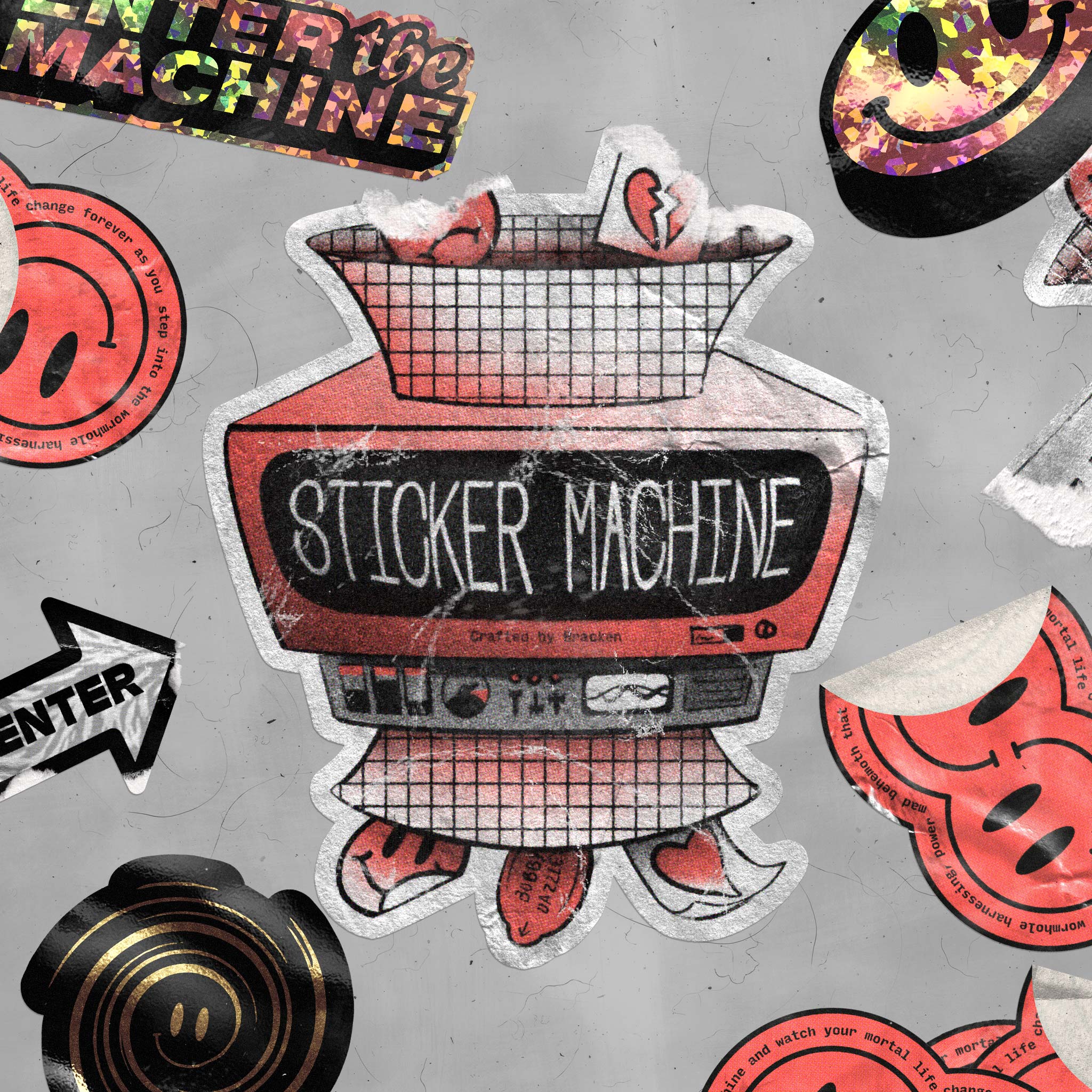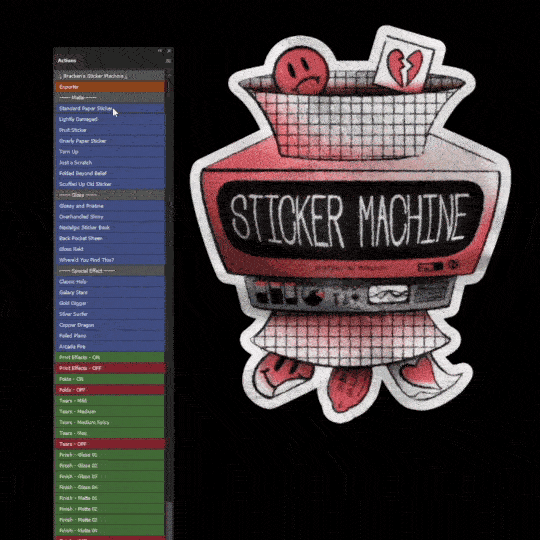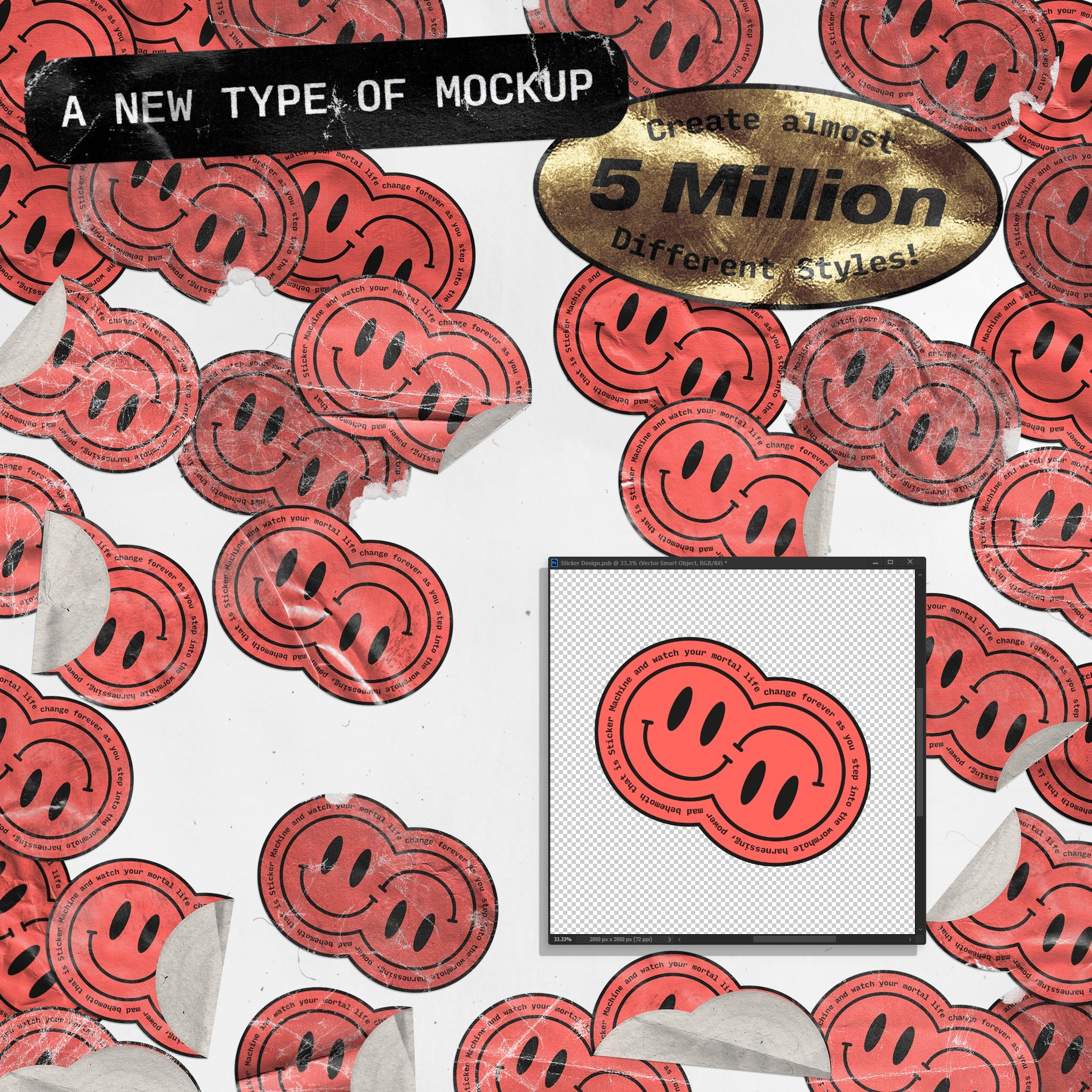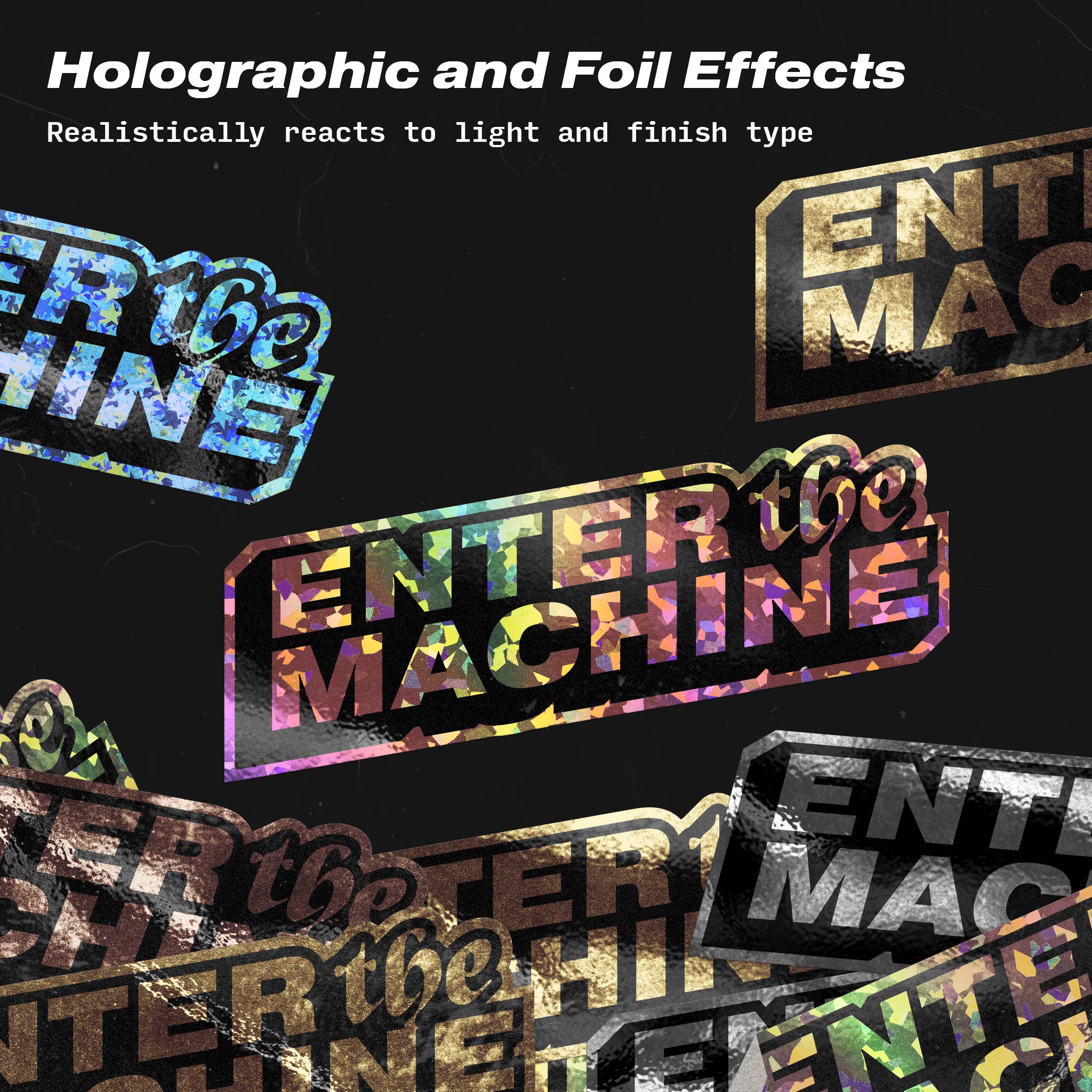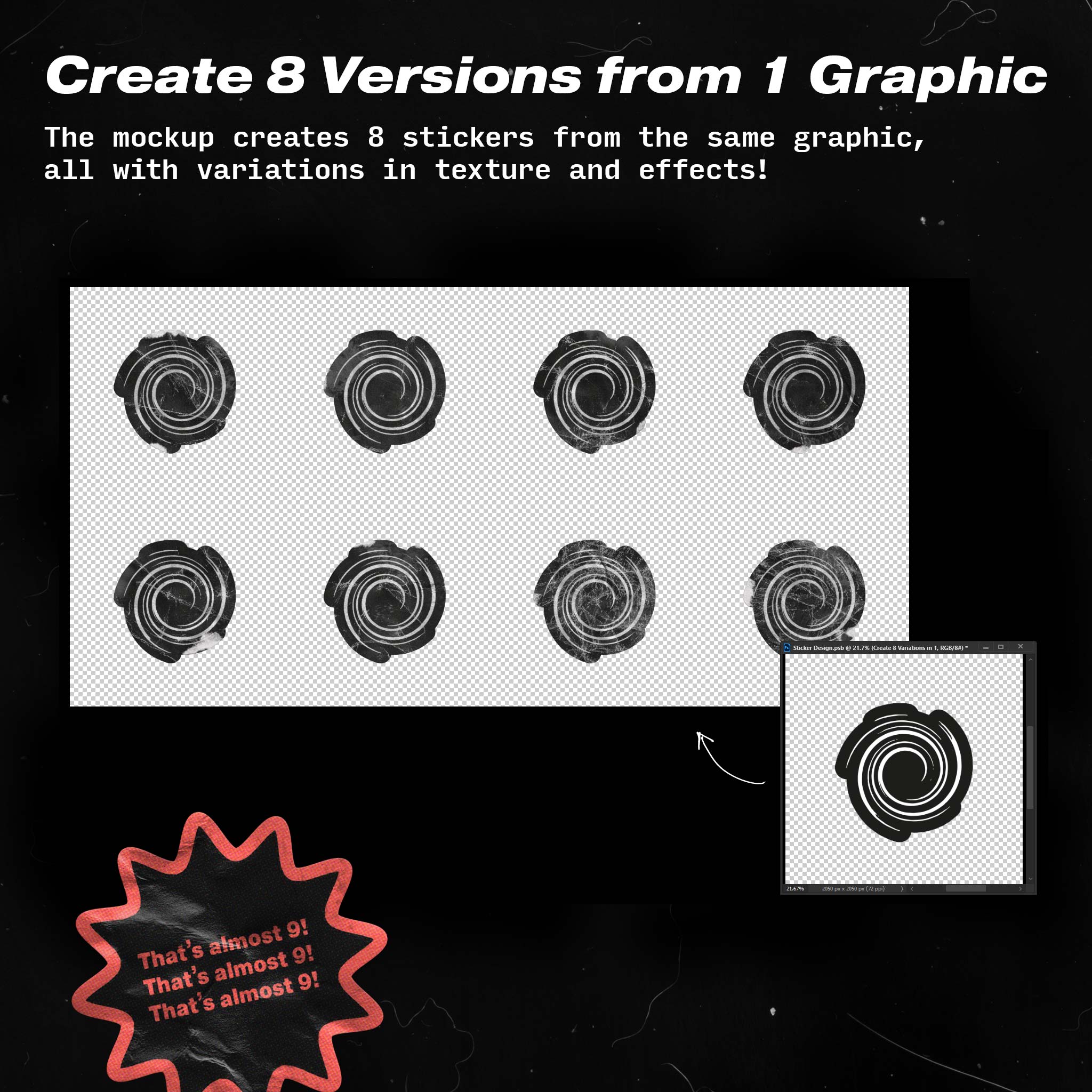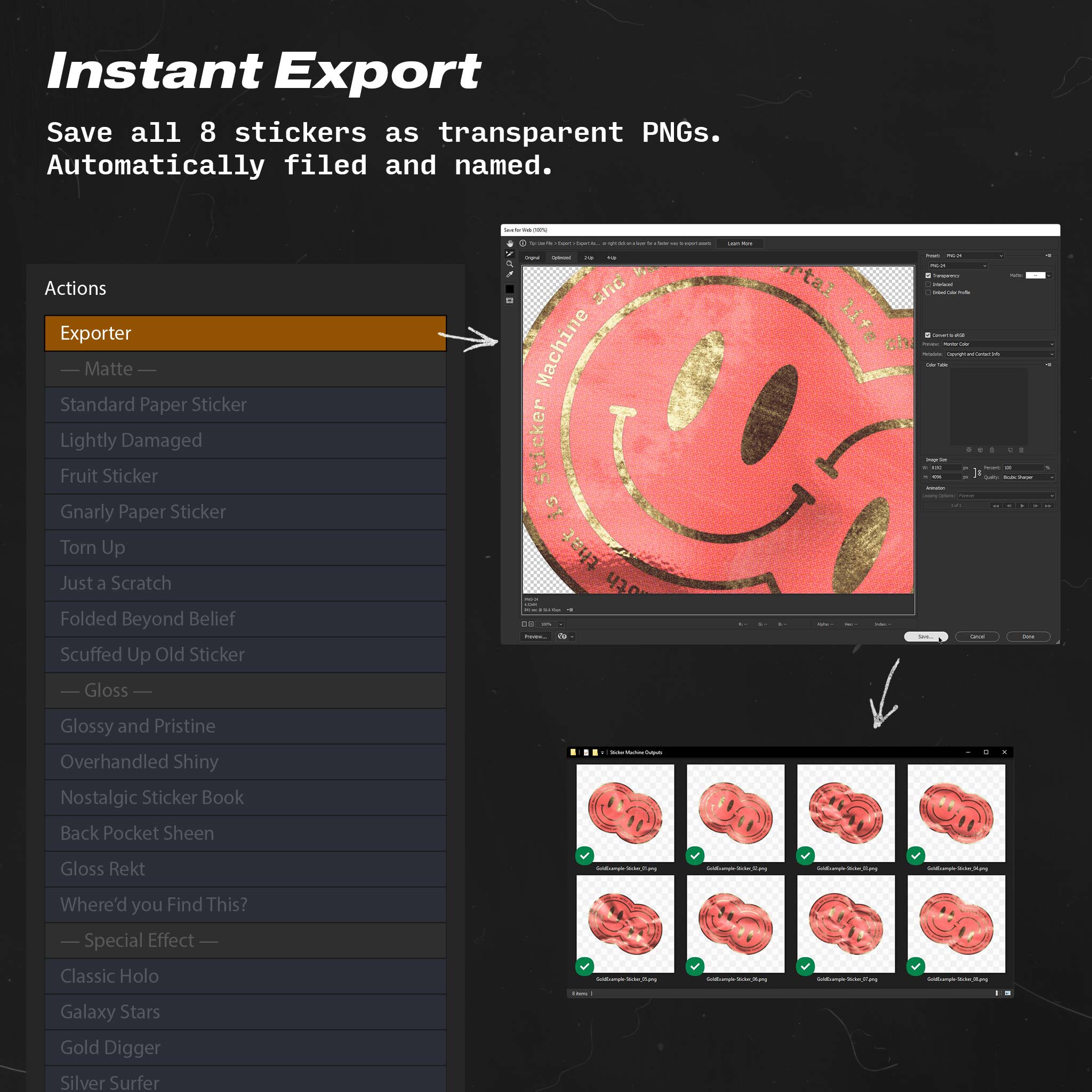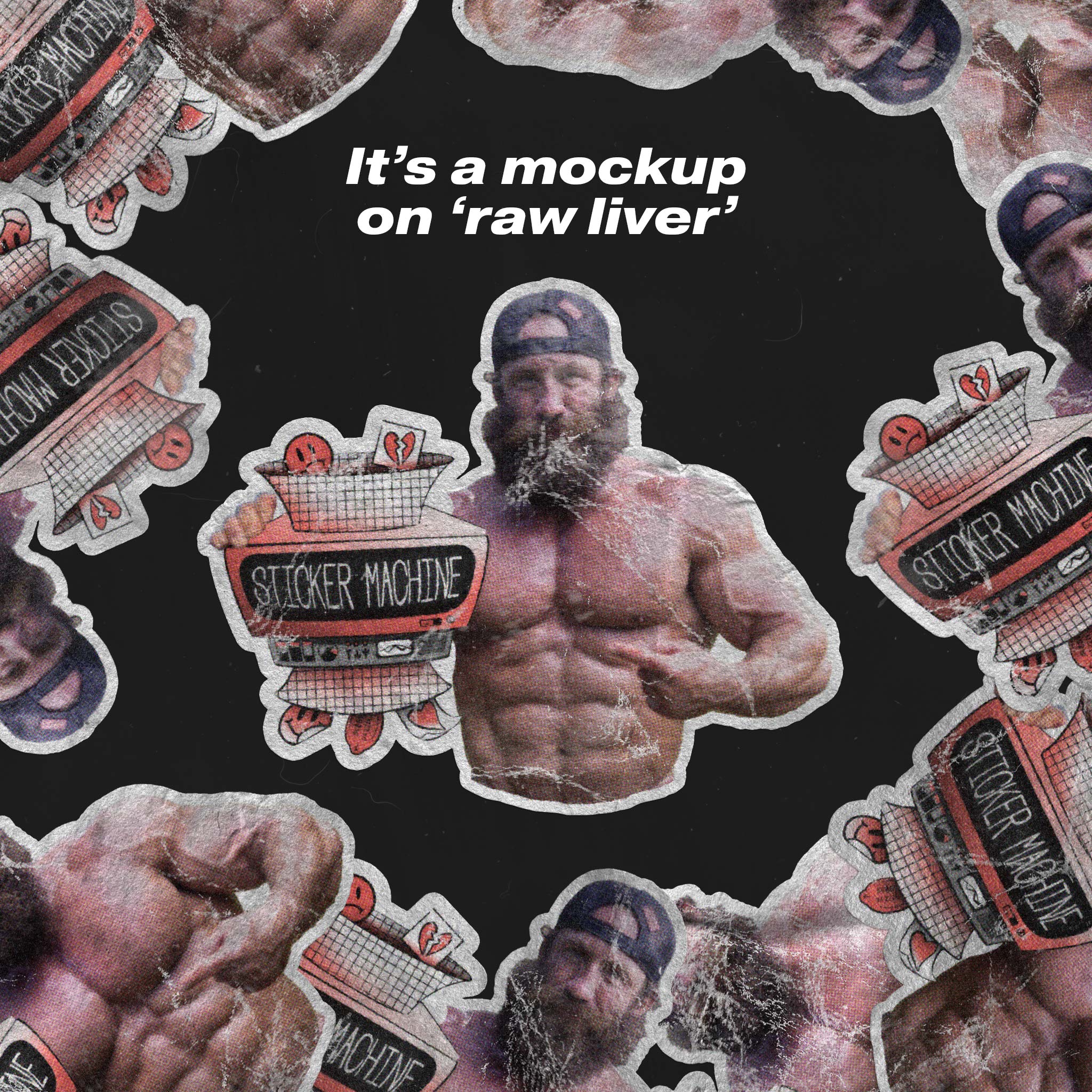 Sticker Machine
Sticker Mockup for Adobe Photoshop
Enter a portal through time and space and create hyper realistic stickers in just a couple of clicks.
Sticker Machine is a Photoshop Mock-up that allows unheard of variation and iteration with no effort. It allows you to take 1 input graphic and generate up to almost 5,000,000 different styles of sticker. 1 click actions allow you to go through preset looks, or turn individual setting on and off.
Fancy less damage? Maybe some slightly torn edges? What about realistic folds that conform to your input graphic? Easy peasy.
---
What's Included?
61 x Photoshop Actions (Containing Presets, effects and instant exporter)


1 x Instant Exporter Action
21 x Preset Look Actions
26 x Standard Effect Actions
13 x Special Effect Actions



2 x Photoshop Mockup Files

1 x Sticker Machine Small - Perfect for older, slower machines
1 x Sticker Machine XL - Huge and crisp, the way Sticker Machine was made to be
---
---
feature 01
Instant Variation
Using Actions, you can create up to almost 5,000,000 different variations of sticker from just 1 input graphic.
Feature 02
Super High Res
Sticker Machine XL outputs stickers at 2048px x 2048px. That's far more than enough for any digital sticker shenanigans!
Feature 03
Realistic Holo and Foil
Holographic and Foil effects react to light and the finish of the sticker, creating amazing realism and flexibility, with no effort.
Great Sticker Image Maker
This is great sticker image maker, it gives the user a lot options!
This is definitely the most realistic sticker mock-ups I've ever used. Instructions were clear. Produces great results with a ton of possibilities.
Game changer
It took a while to figure out to get the actions to take effect but once I wrapped my head around it, it's a game changer! Great for watermarking designs. love it
Amazing use!
As a social media designer, this pack is useful in so many different ways, profile pictures, invites, even printing crazy sticker. So fun and easy to use, the best money I've spent in months!