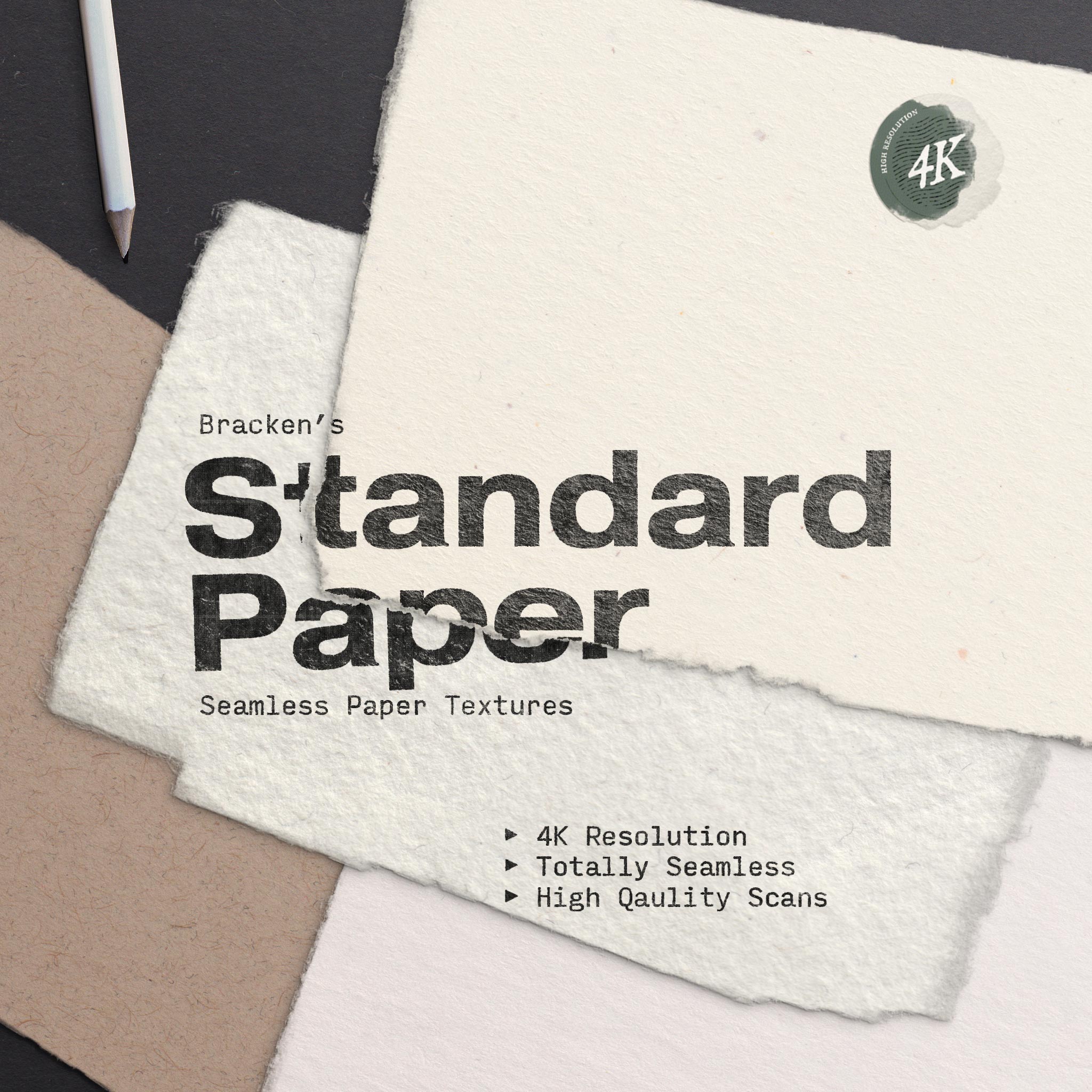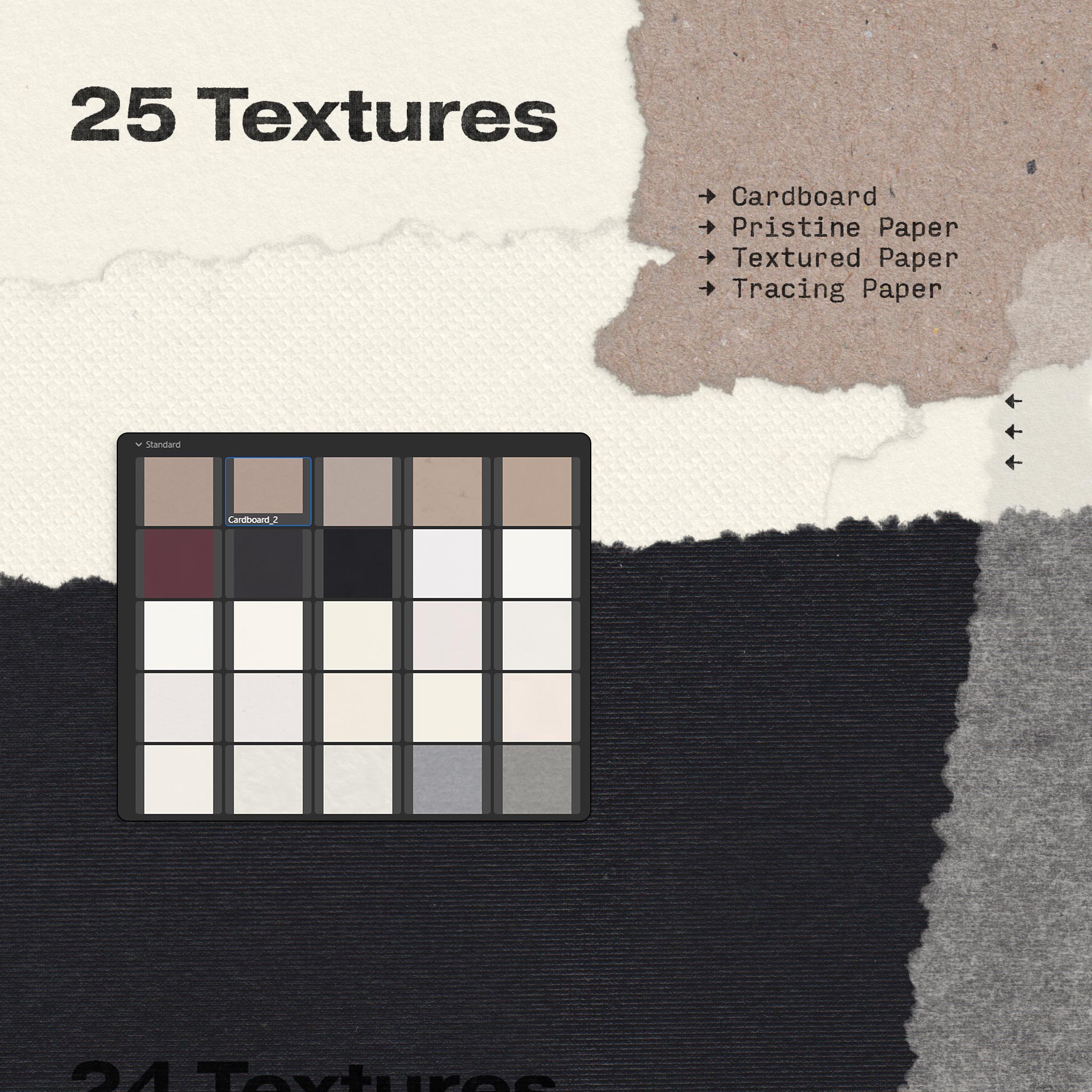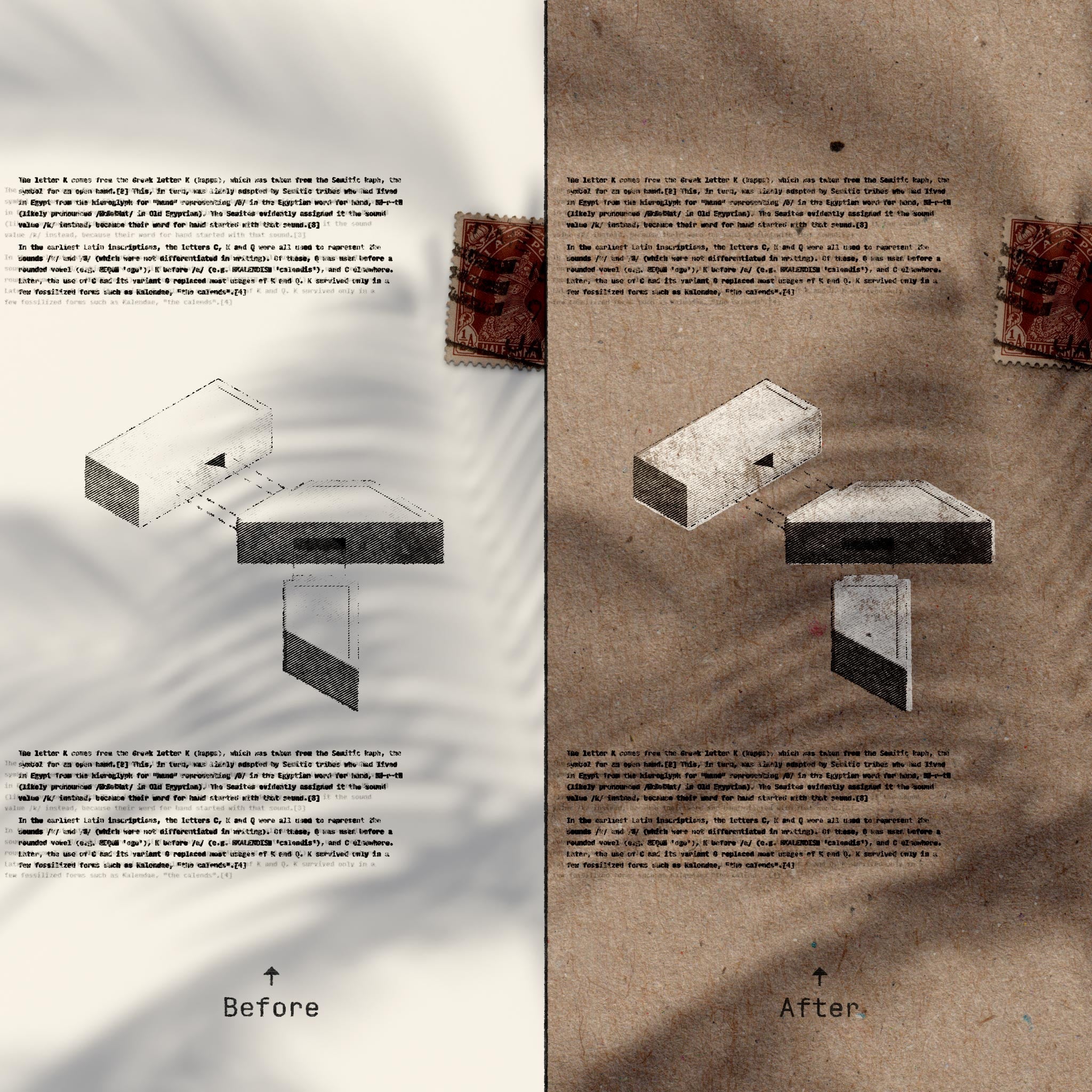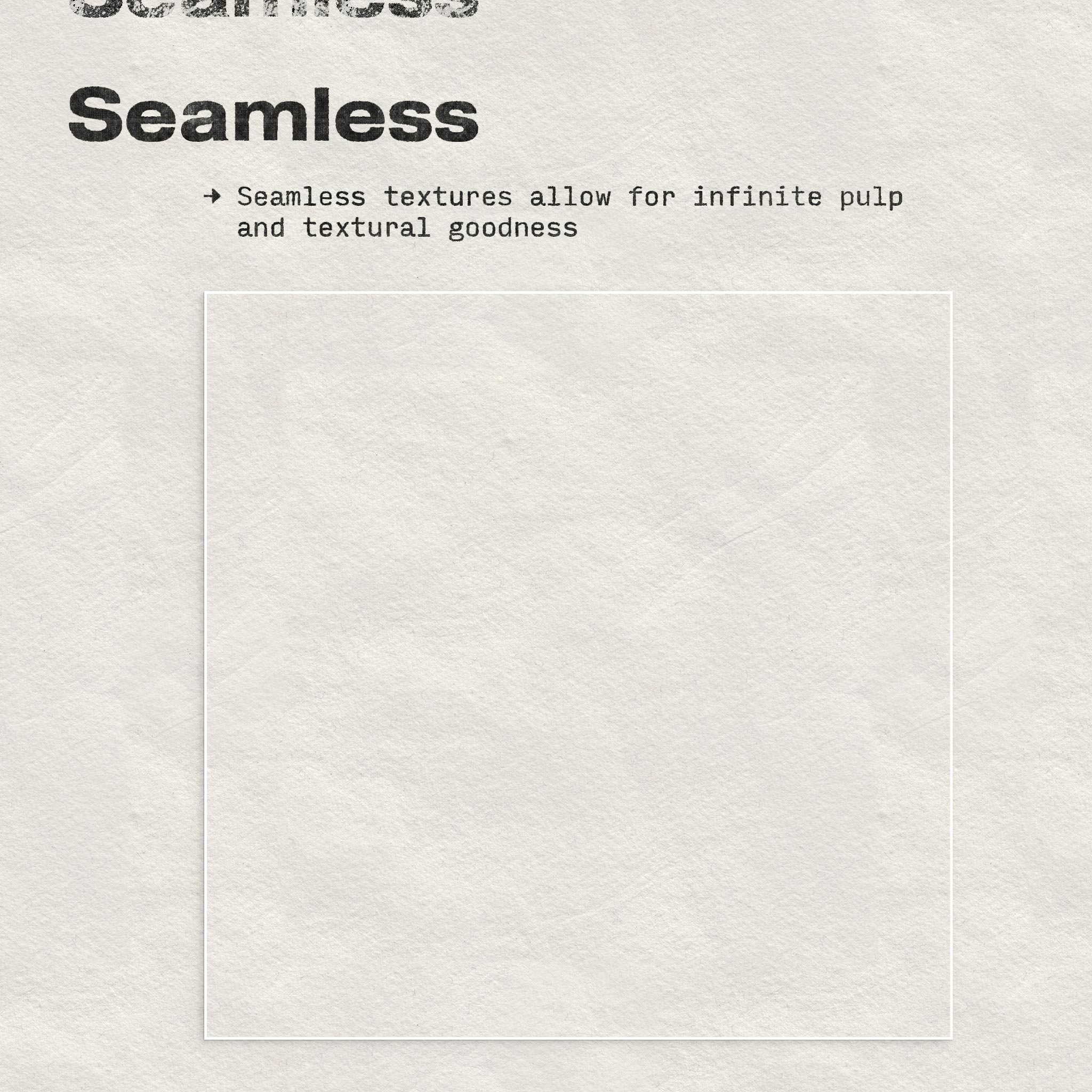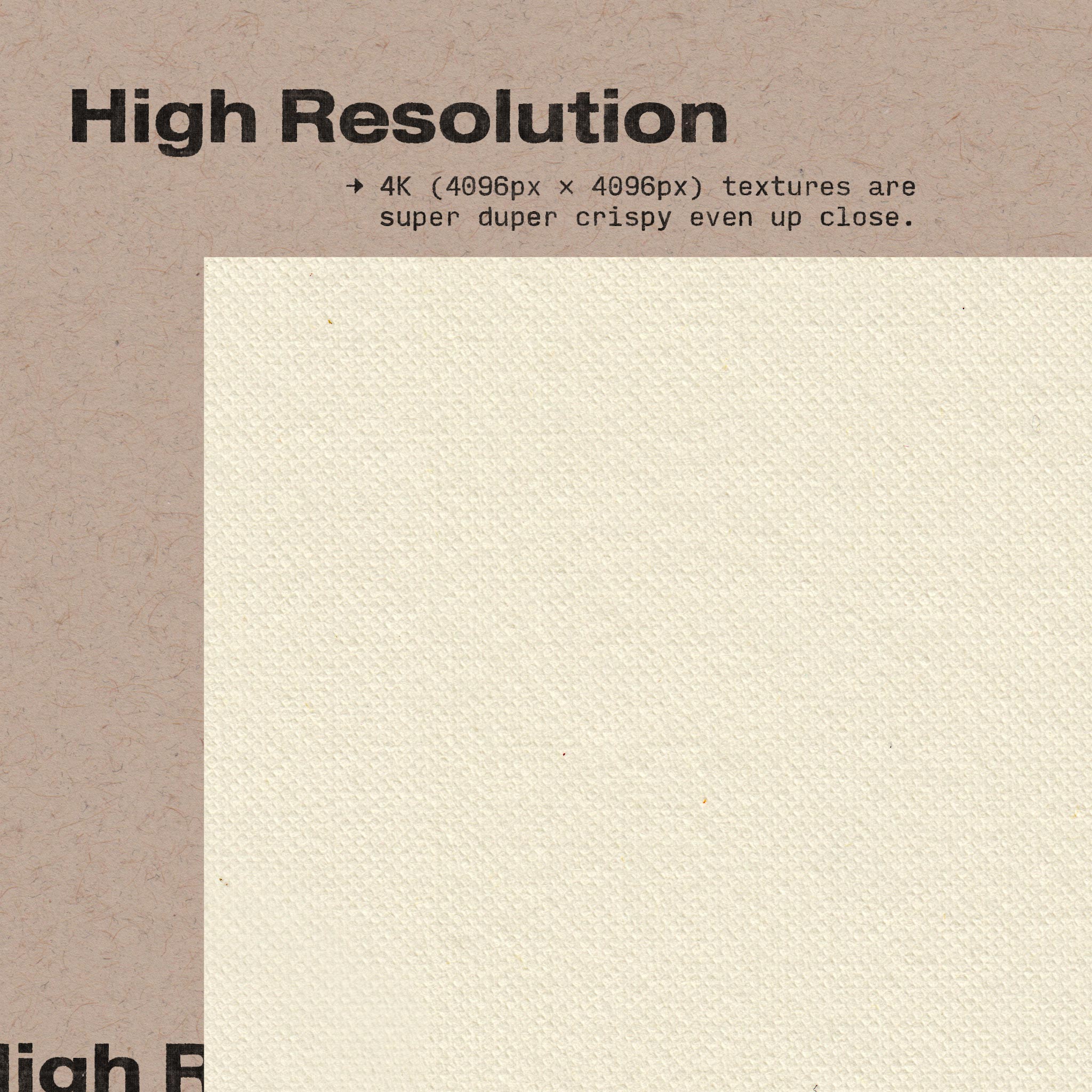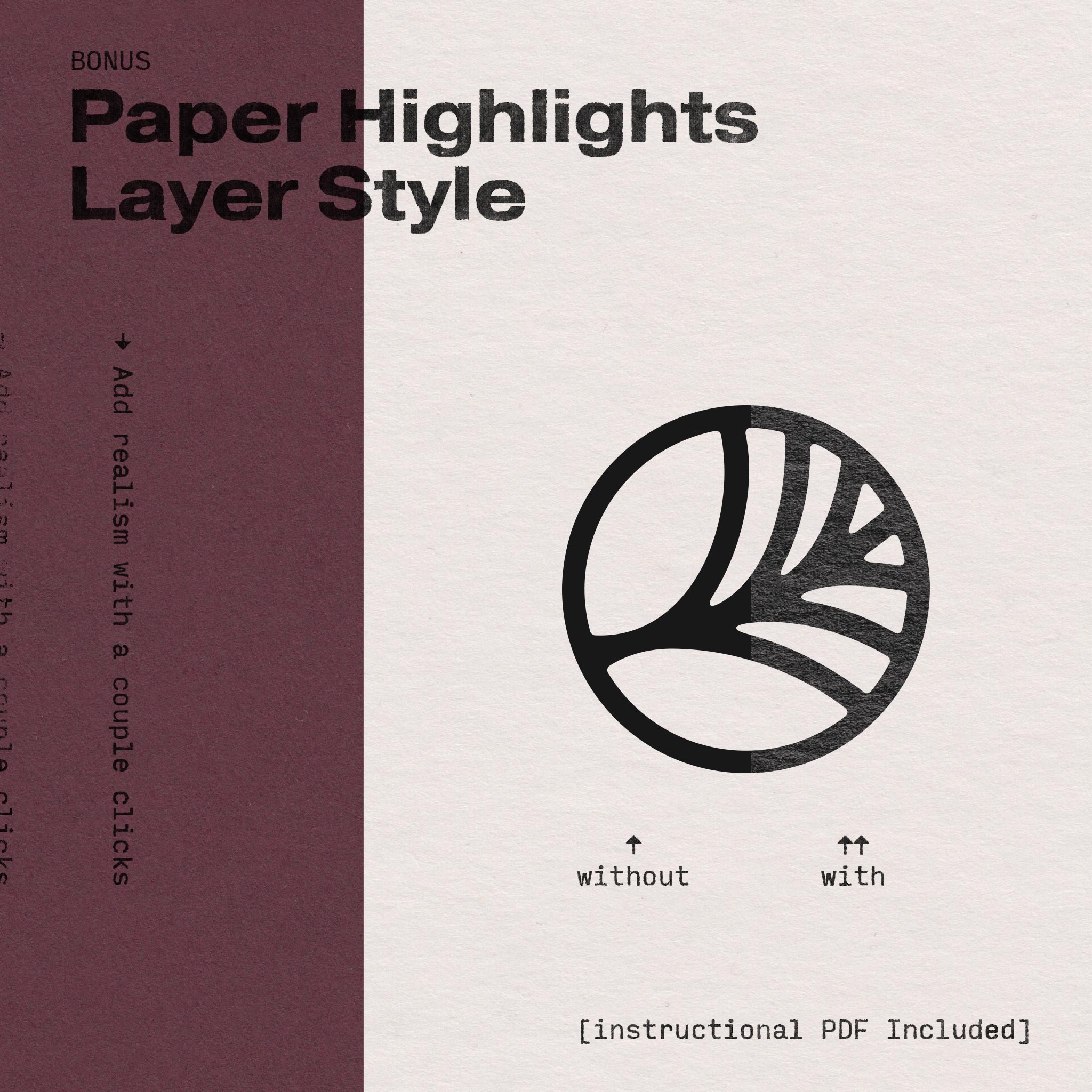 Standard Paper
24 Seamless Textures for All Apps
Paper textures are an essential item when it comes to textural design work, but they can often not be very versatile... well, that's where Bracken's Seamless Paper Textures come in. These textures come as 4K square JPGs as well as photoshop patterns, making them move and grow with your canvas as your work evolves.
---
The Standard Pack
This pack contains the bread and butter of paper, from pristine white card to rough grey board, this really has everything you need to get going down the paper rabbit hole...
What's Included?
24 Seamless Paper Texture Patterns (Photoshop .pat file)
24 Square 4K (4096 x 4096px) JPGs
Reference Sheet
Instruction guide
Product File Contains:
› 24 × .jpg Textures
› 1 × .png Texture
› 1 × Paper Highlights.asl (Photoshop Layer Styles)
› 1 × Paper Highlights - Installation Guide.pdf
› 1 × Reference Sheet - Standard.pdf

System Requirements:
› 135 MB Storage Space
› Adobe Photoshop CS6 - CC2022+ to use "Paper Highlights.asl"
› Image editing software capable of editing .jpg and .png files
feature 01
High Resolution
Even up close, these textures are super crisp because they are all 4K resolution textures.
Feature 02
Seamless Textures
With these textures, you'll never run out of paper, just put them side by side to keep the fun coming.
Feature 03
Wicked Variations
There are plenty of textures to choose from, so no matter what mood you're in, it's easy to find the right texture.
Incredible
Love the details. Excited to use more :)
This is a great Texture pack!
Wow, this is a great paper pack with nice textures that give you an authentic look!
crazy good textures
tossed some sick pics together with these patterns, perfect to pair with some nice ink and rough-looking typeface! thank you Bracken! :)
Great paper
This is my favorite paper pack that I've owned. I don't think I've used another pack since I've bought it! The clean papers have just the right amount of texture. I usually find too much color in a lot of paper textures but this has great options.
Highly Detailed
Very professional and high-quality scans!