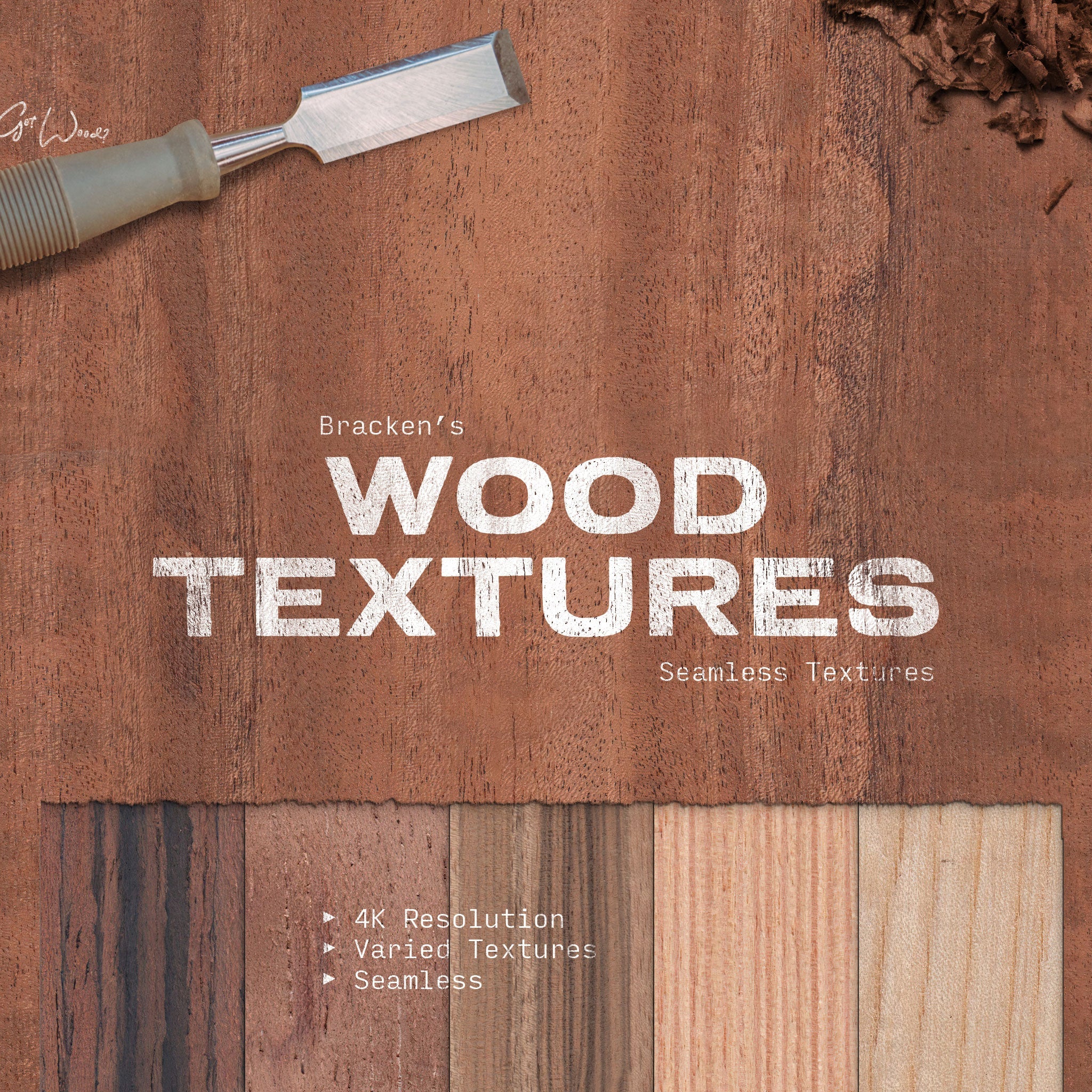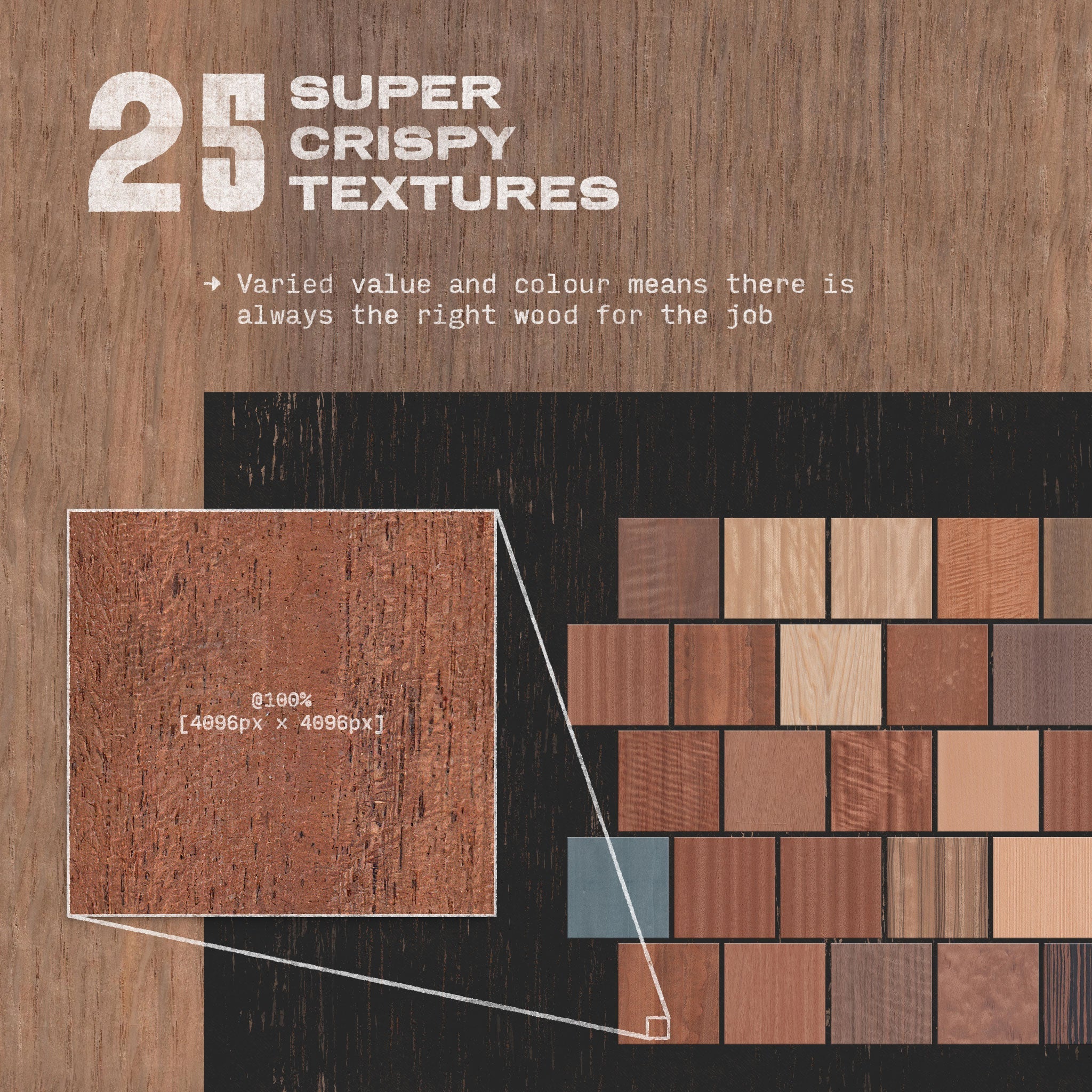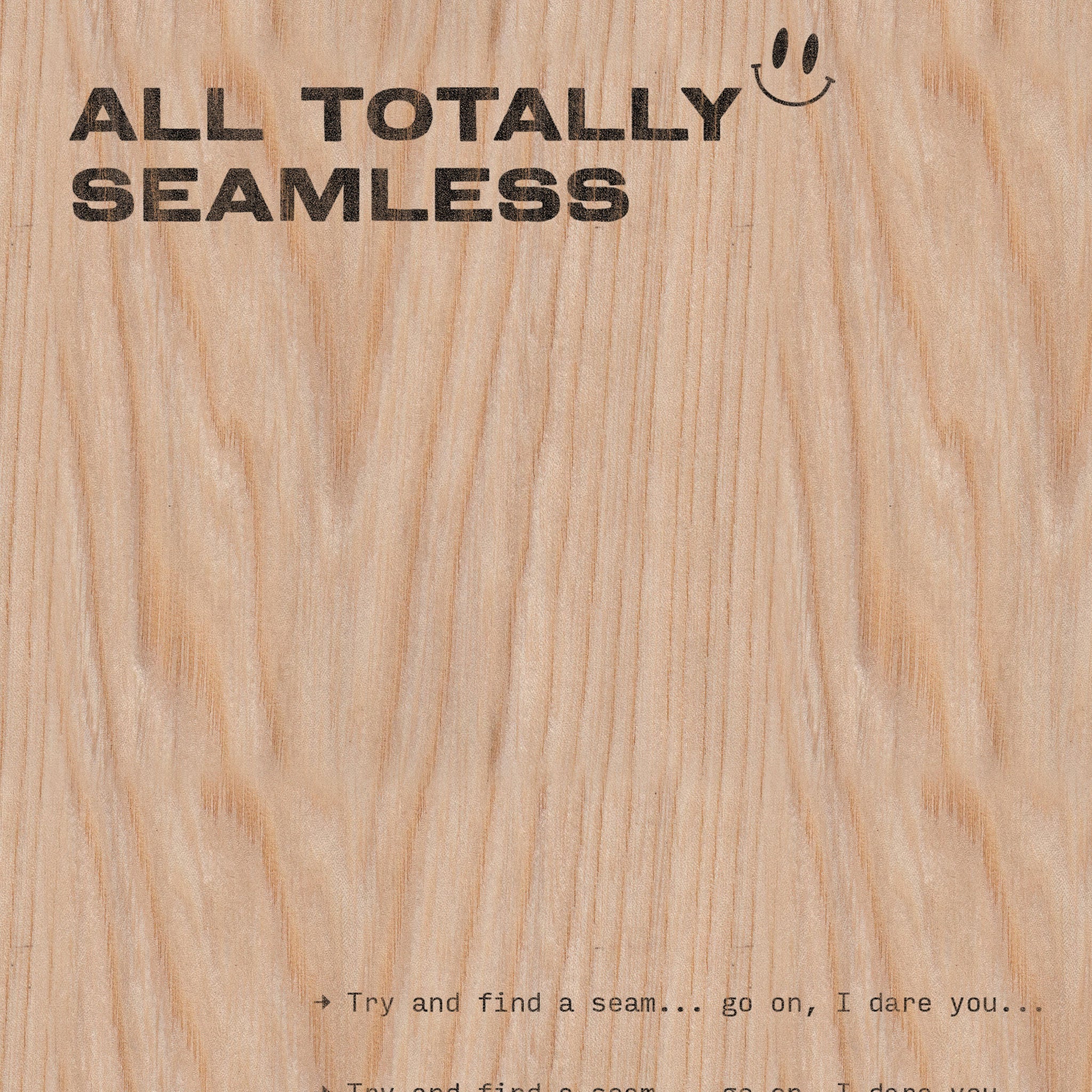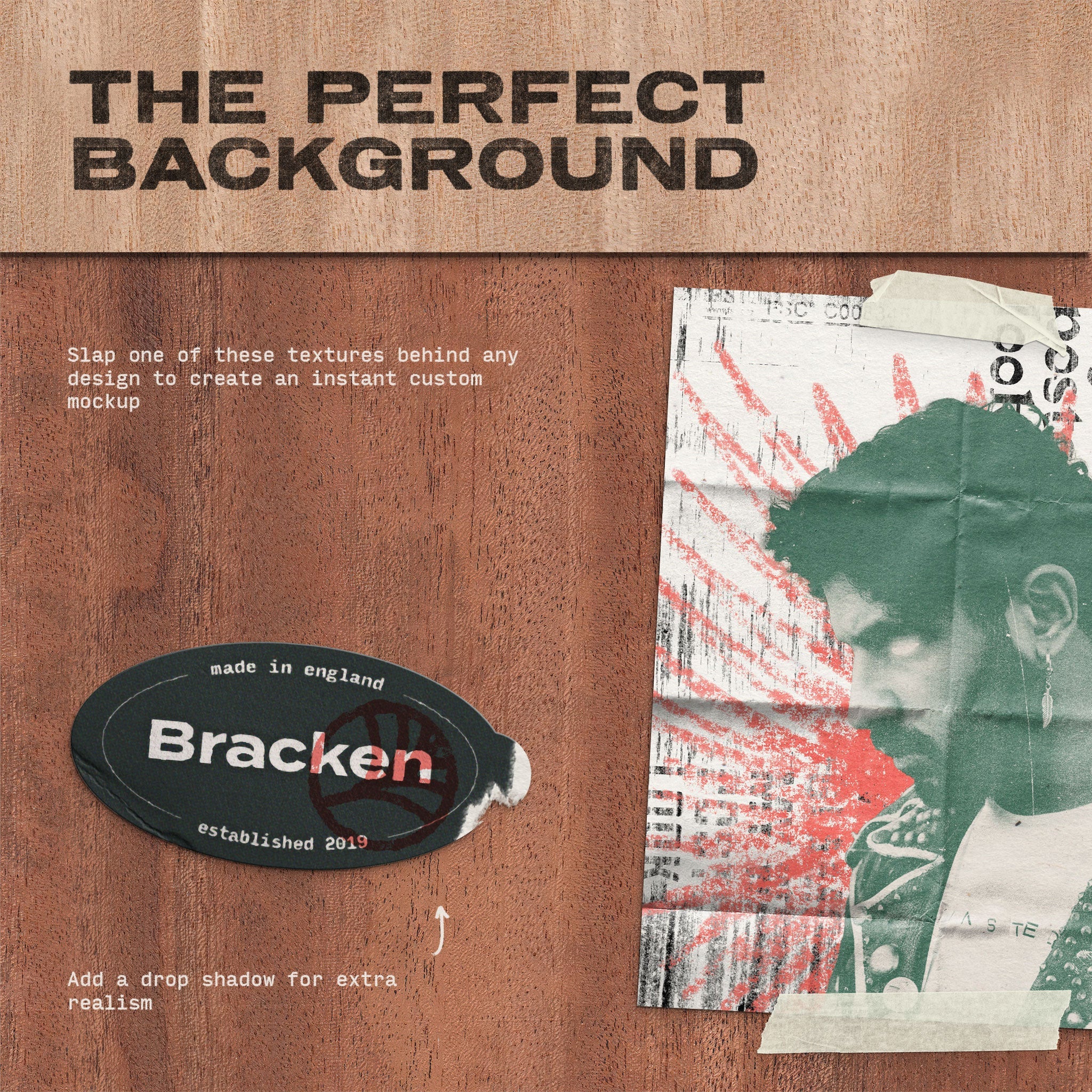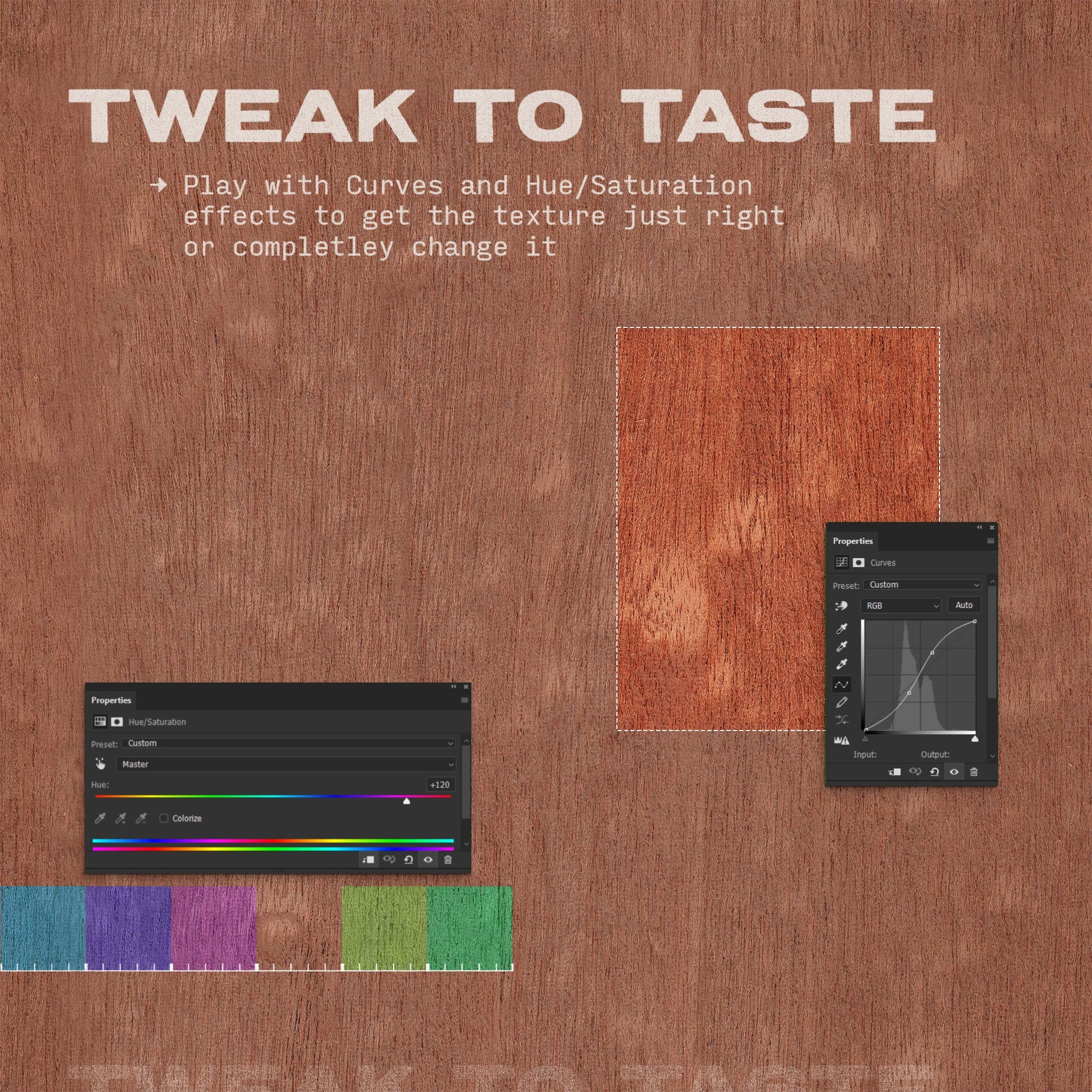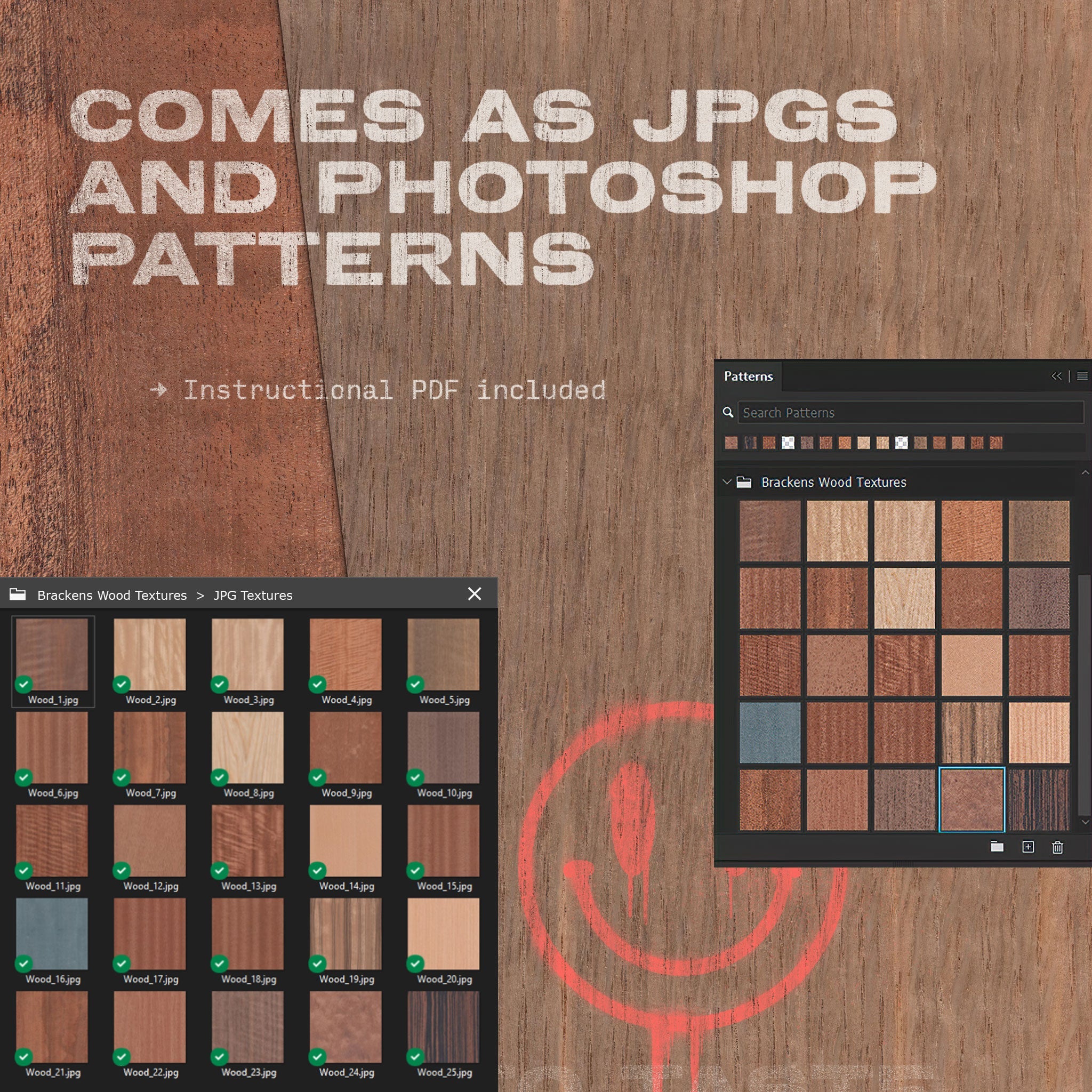 Wood Textures
25 Seamless Wood Textures for All Apps
Get wood in the studio without causing a HR disaster.... Easily apply all of the lovely crisp goodness of freshly cut wood to any of your designs without any of the splinters or sawdust!

Built as seamless textures, these are perfect for 2D, 3D, motion design, graphic design and anything you could possibly thing of. If in doubt, slap a bit of wood grain on it and get that natural texture with just a few clicks
---
What's Included?
25 Super Crispy JPG Textures
25 Super Crispy JPG Textures
Instructional PDF
Product File Contains:
› 25 × .jpg Textures
› 1 × Brackens Wood Textures.pat (Photoshop Pattern File)
› 1 × Photoshop Patterns - Installation Guide.pdf

System Requirements:
› 1.22 GB Storage Space
› Adobe Photoshop CS6 - CC2022+ to use "Brackens Wood Textures.pat"
› Image editing software capable of editing .jpg files
feature 01
Totally Seamless
'Measure twice, but once' may be relevant in the real world, but we are living in the seamless digital realm so you'll never run out of wood.
Feature 02
Variety in Woods
Choose your grain and wood type or, if you want more flexibility, mix and match multiple to get the perfect colour and texture mix!
Feature 03
Great for 3D
With seamless square textures you can apply these to 3D objects and not worry about getting clunky seams or nasty stretching!
Another Quality Texture Pack!
This is a nice wood grain texture pack!
No Splinters, Just Spice! 🔥
Just got this and I'm obsessed! Adds that perfect, natural vibe to any project. Seriously, it's like a magic touch – a few clicks and any design feels more grounded and cool. Give it a try, it's a no-brainer!