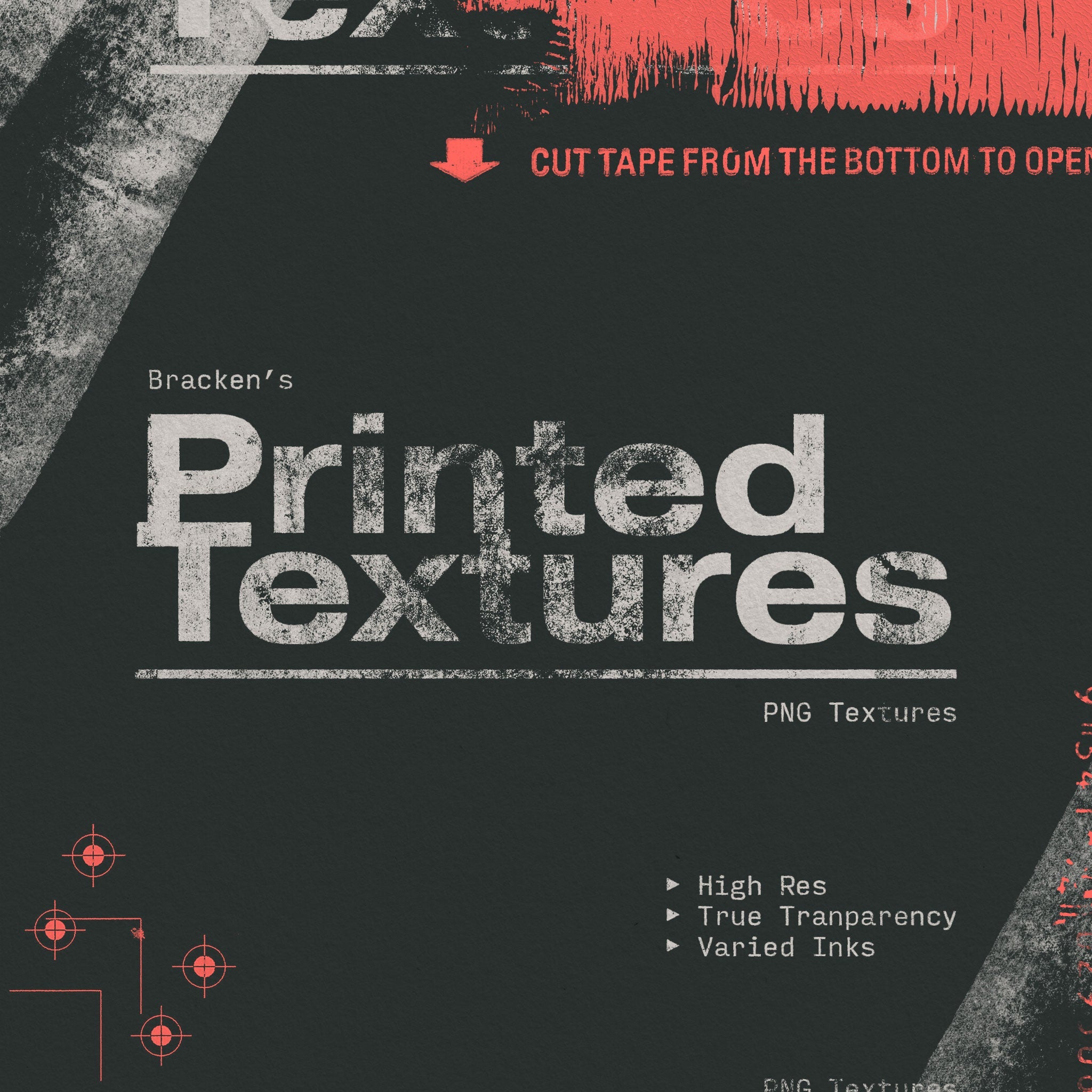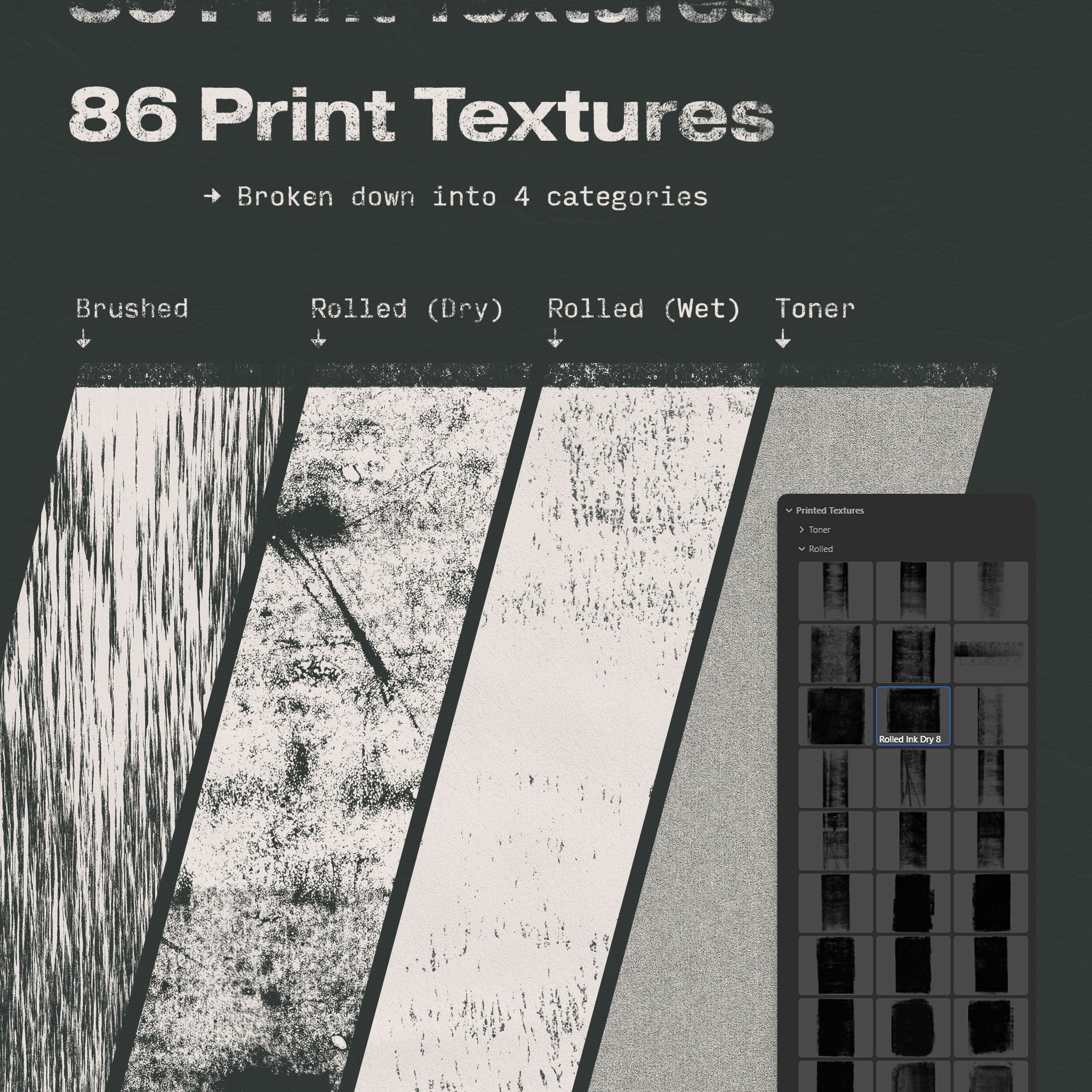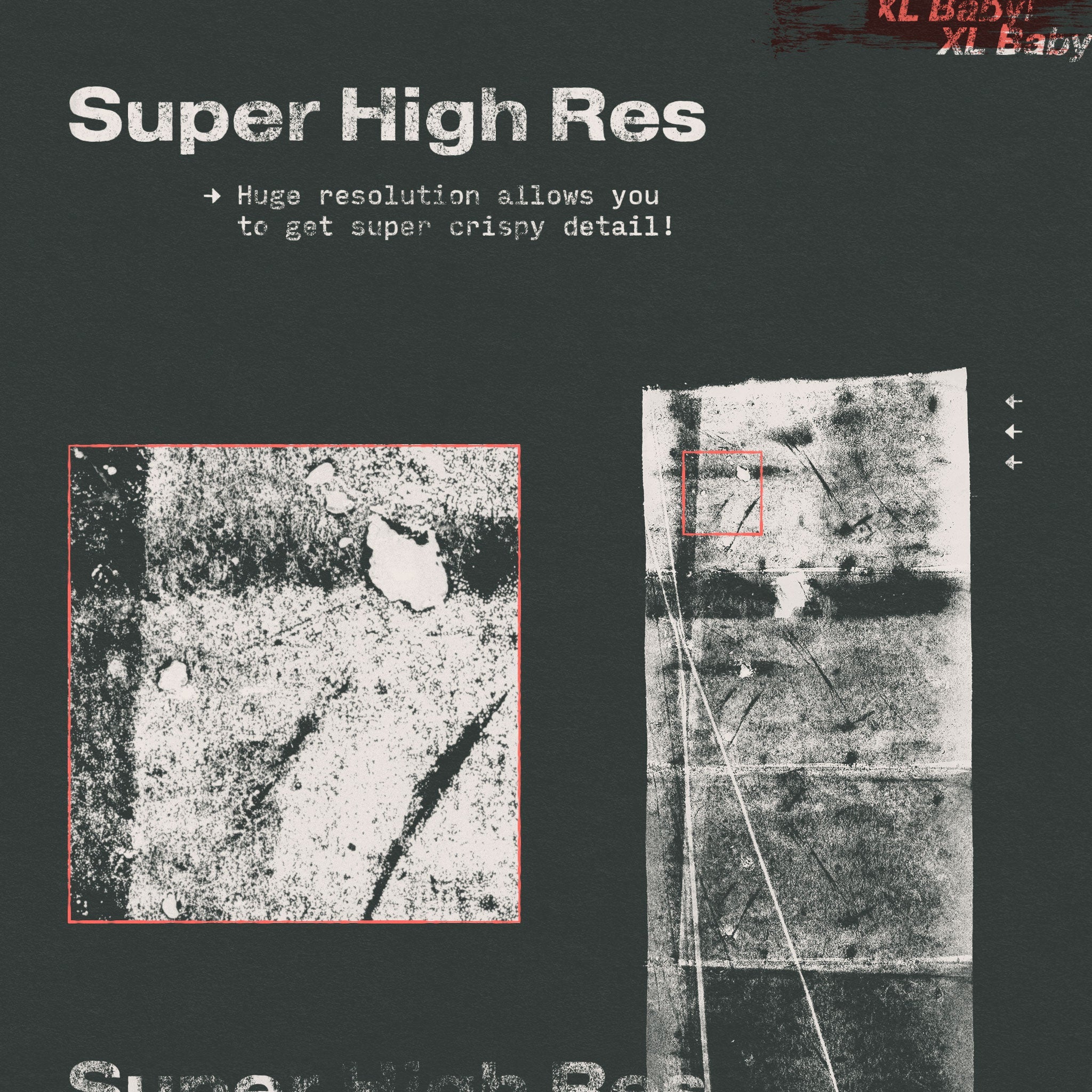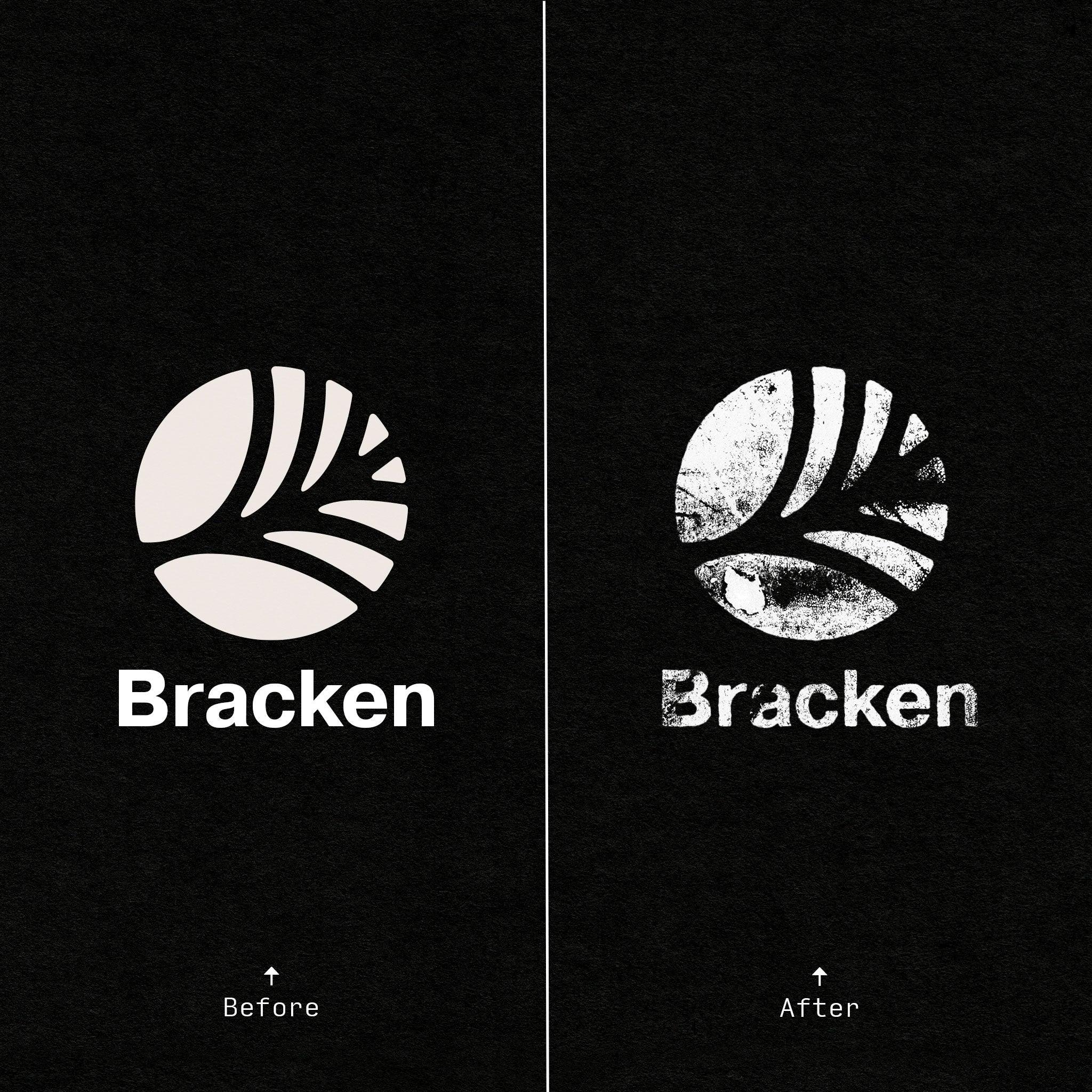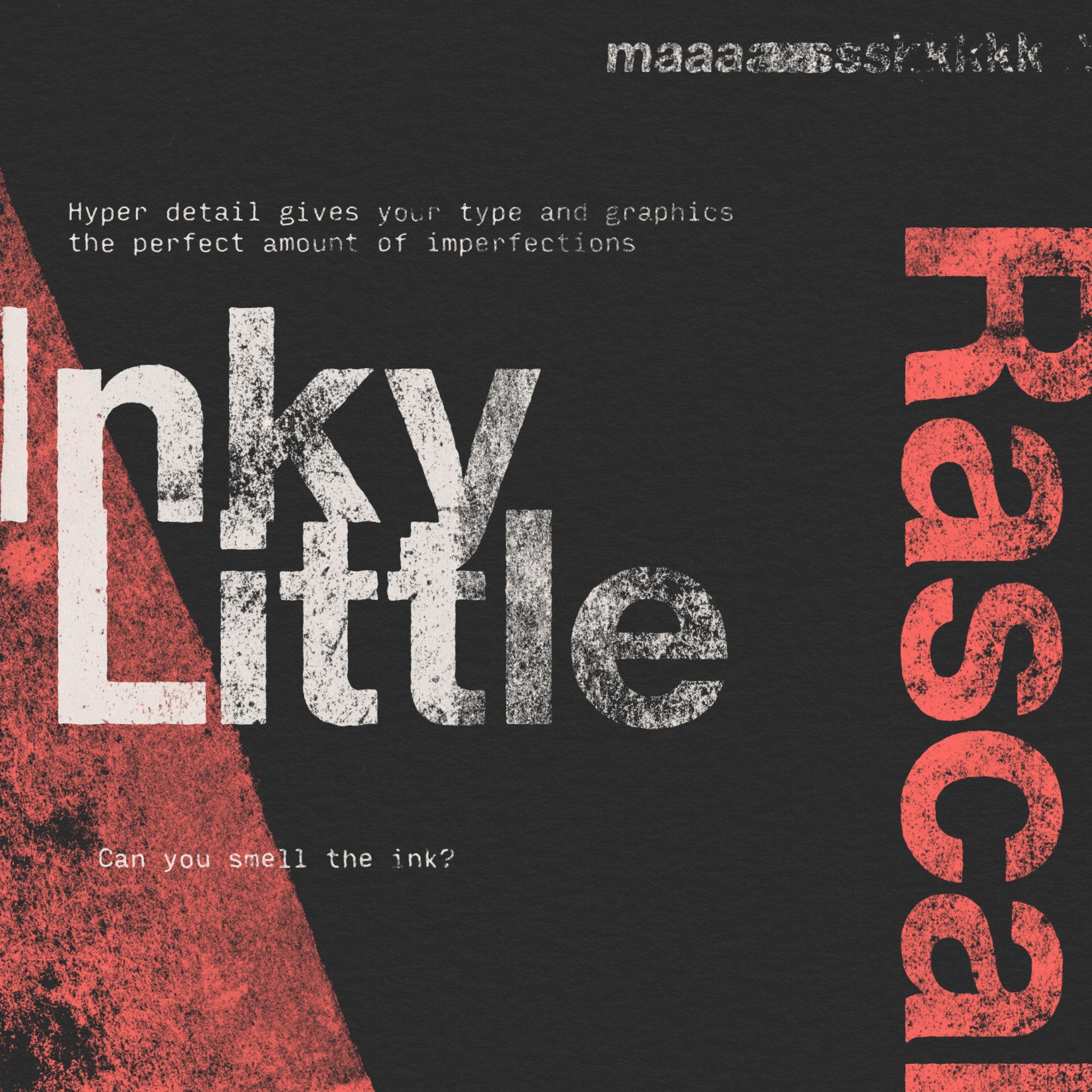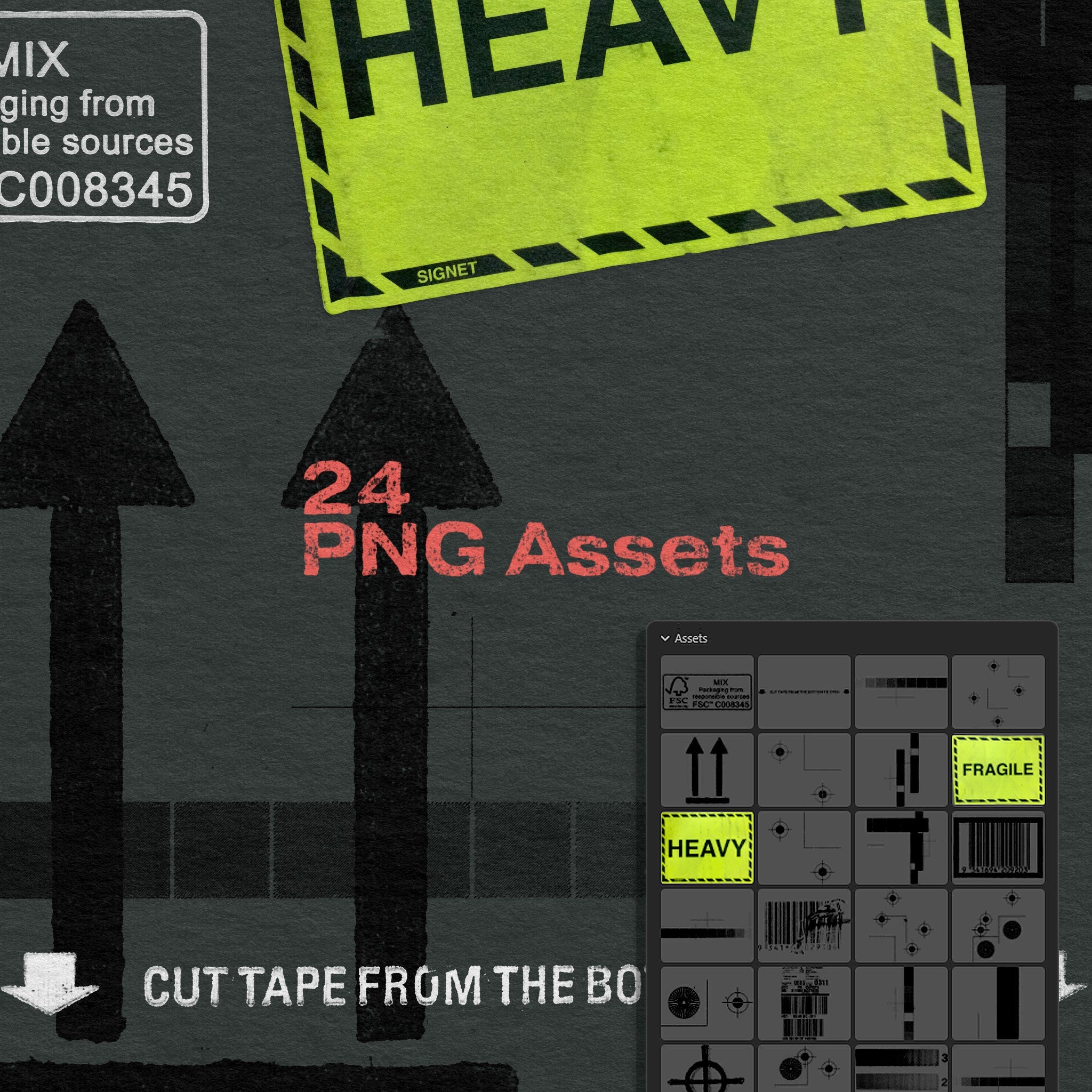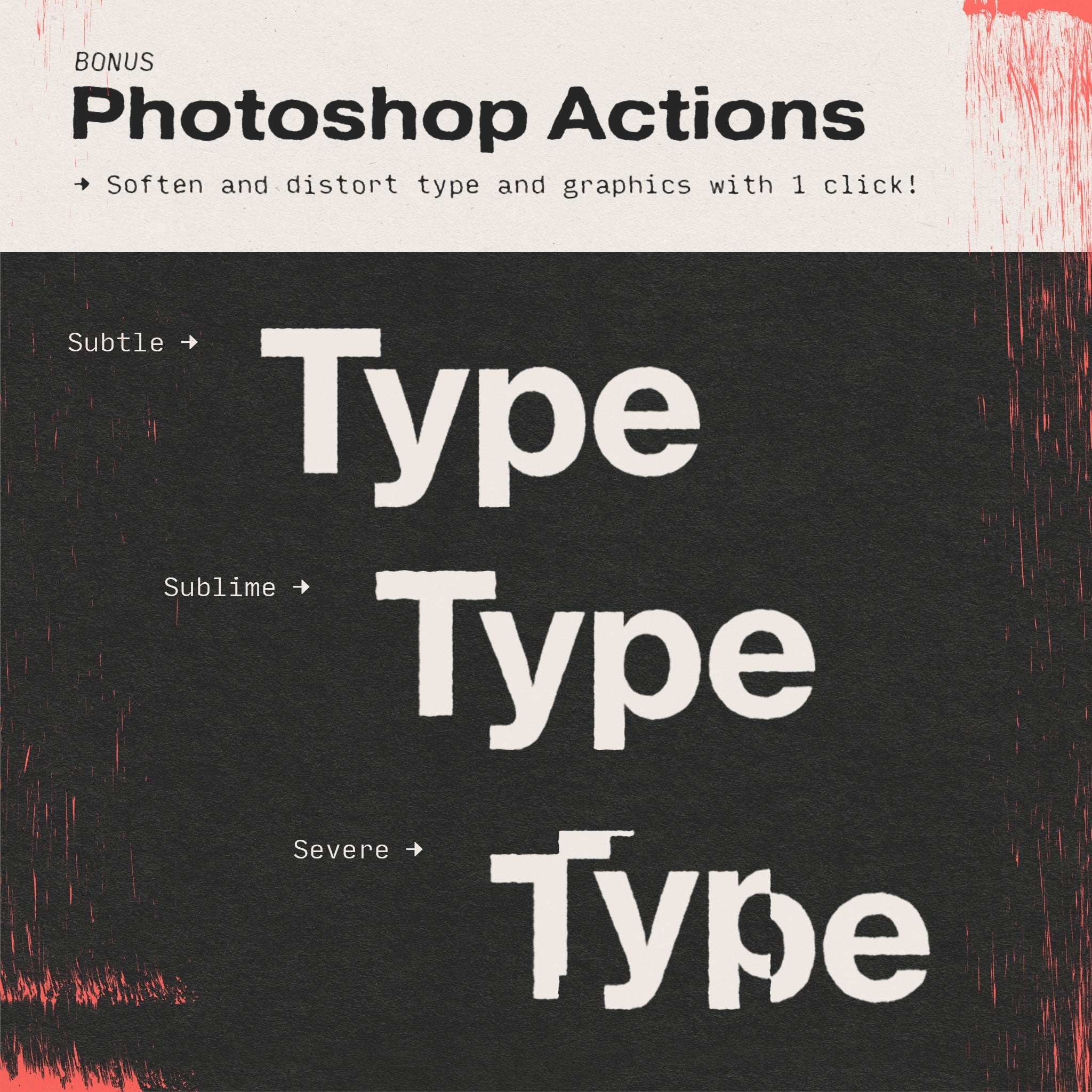 Printed Textures
113 Textures & Assets for All Apps
Do you often salivate at a lovely bit of printed type? Can you smell the ink when you see a lovely gritty grainy print texture? Do you wish you had a printing press in your laptop?
Look no further for delightful grungy printed goodness! With over 100 textures, assets and tools, all meticulously created, you'll be unstoppable in creating a soft analogue grunge look for any design work.
---
What's Included?
86 Beautiful PNG Print Textures Broken down into 4 Categories
41 Brushed Inks
16 Rolled Inks (Dry)
13 Rolled Inks (Wet)
6 Toner Inks
24 PNG Assets Broken down into 2 Categories
10 Packaging Assets
14 Printer & Registration Marks
3 Photoshop 'Printed' Actions
Extra Utility Actions for easily changing file dpi
Product File Contains:
› 1 × Brackens Printed Actions.atn (Photoshop Actions)
› 1 × Photoshop Actions - Installation Guide.pdf
› 113 × .png Assets and Textures
› 1 × Bracken's Clipping Mask Utility.asl (Photoshop Layer Styles)
› 1 × Printed Textures - Layer Style Instructions.pdf
› 1 × Thank-You.pdf

System Requirements:
› 1.37 GB Storage Space
› Adobe Photoshop CS6 - CC2022+ to use "Brackens Printed Actions.atn" and "Bracken's Clipping Mask Utility.asl"
› Image editing software capable of editing .png files
feature 01
High Res
These textures are outrageously high res and allow you to work at any scale
Feature 02
Super Versatile
PNG textures allow for transparency and can be used in any design app
Feature 03
Extra Assets
Includes a set of Photoshop Actions for type distortion and PNG assets
Very Good!
These assets are very cool and have a lot of potential!
Amazing. Would love a PNG assets Pack
Amazing pack. I have 0 complaints. The textures are high quality and easy to use and add that final touch I've always wanted to my designs. I love the PNG assets included in the pack but I wished there was more. A pack that was only PNG assets and had a lot i would be more than interested in. The abstract shapes and the packaging assets are perfect and I use them on every single design.
Printed Textures
Easy to use. Love them for adding texture to designs.