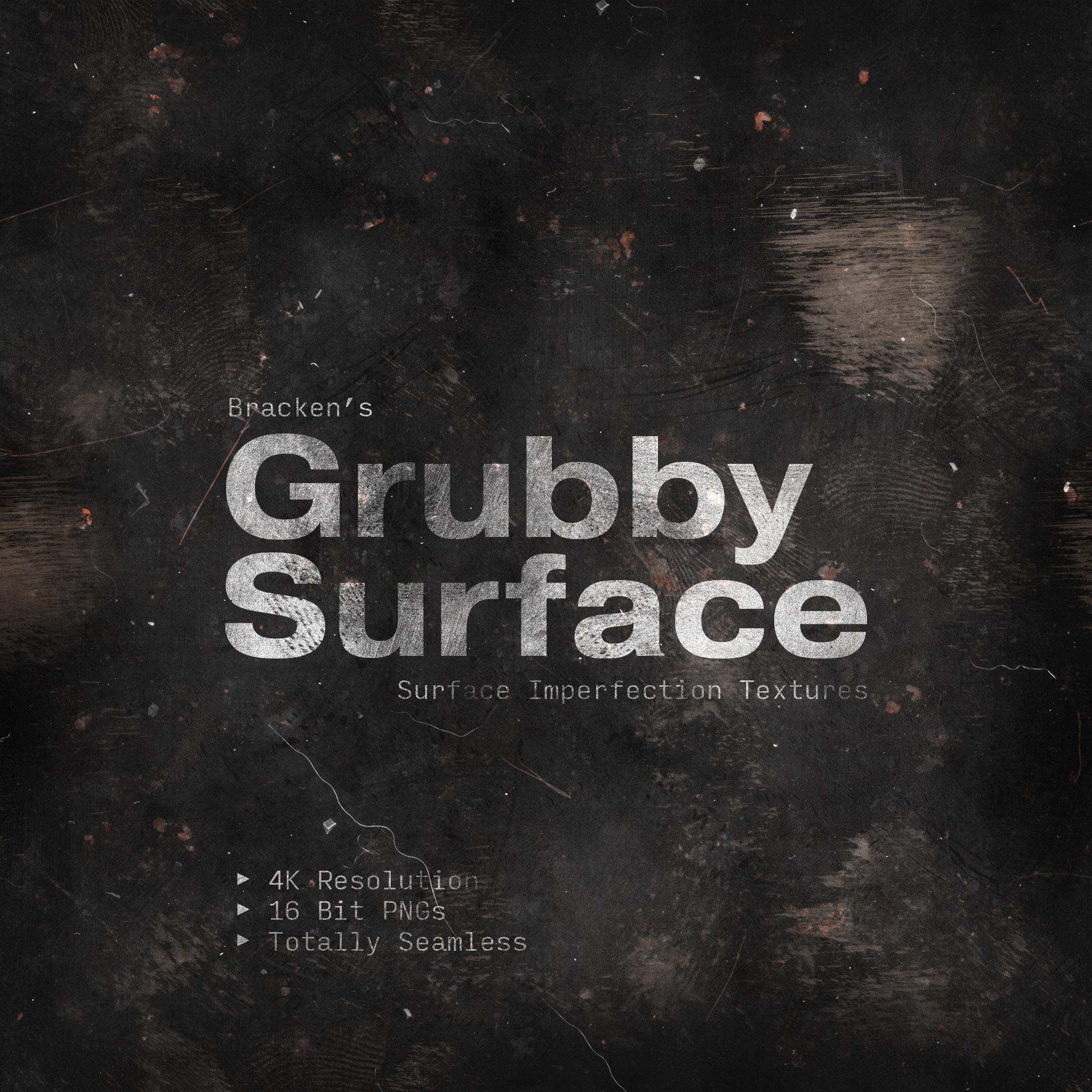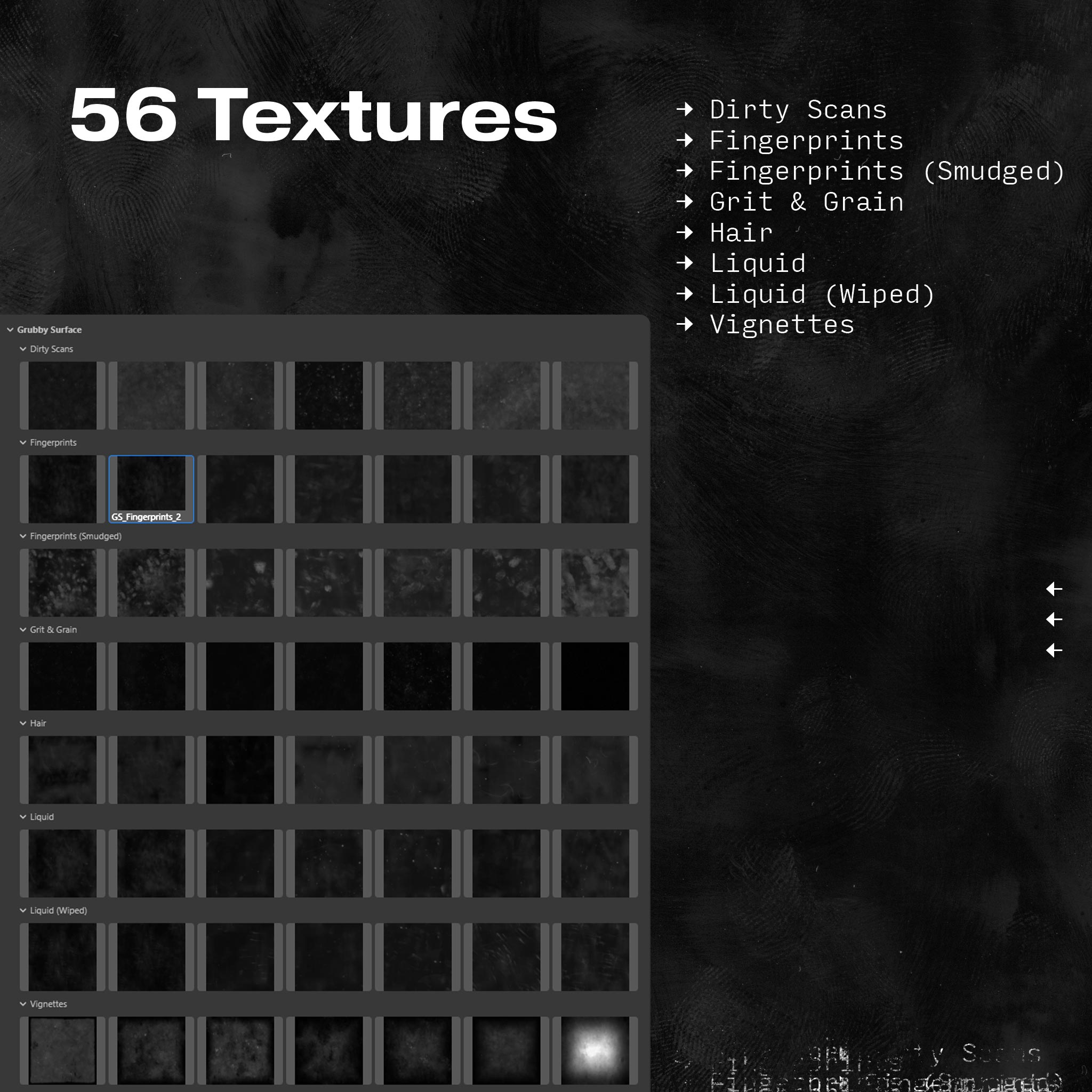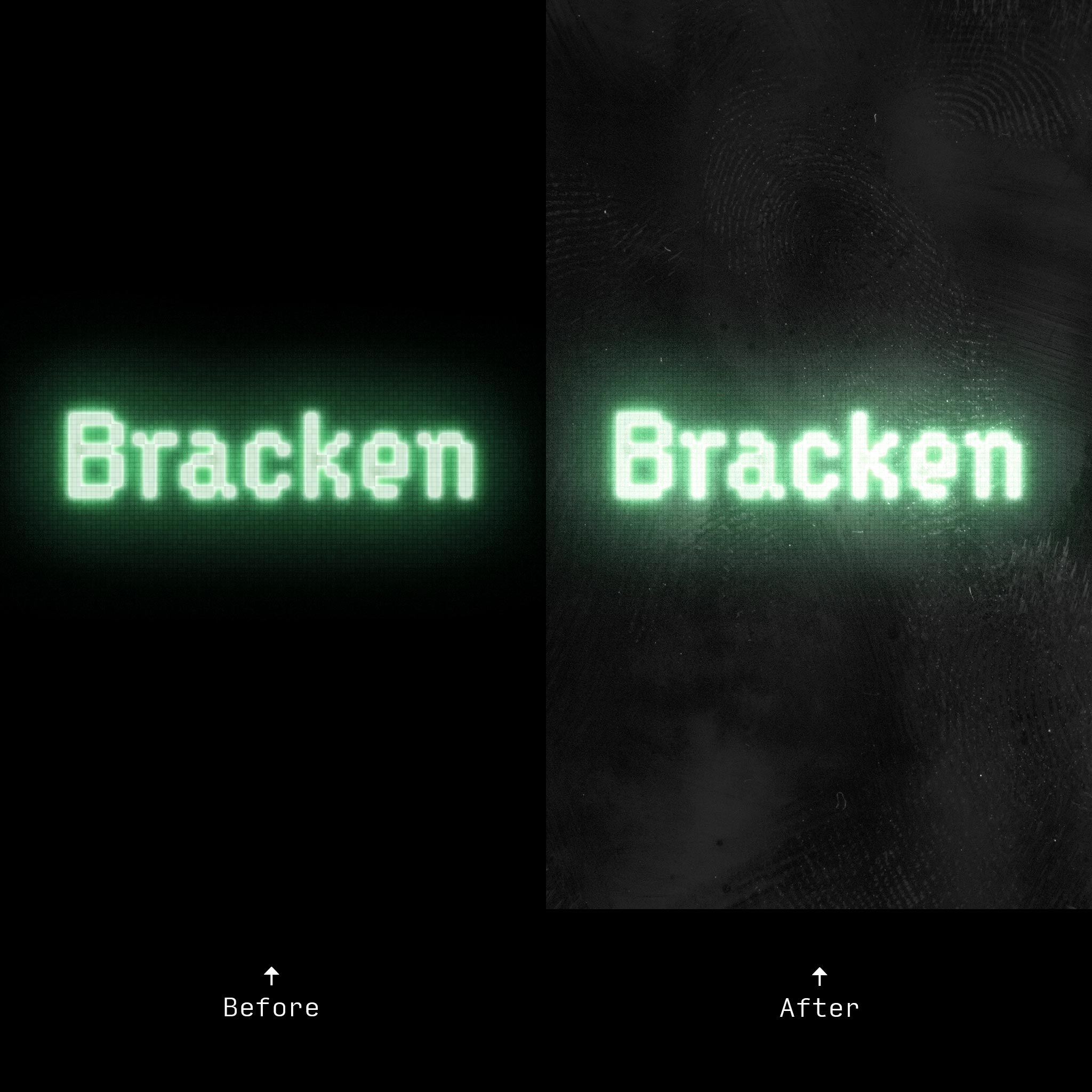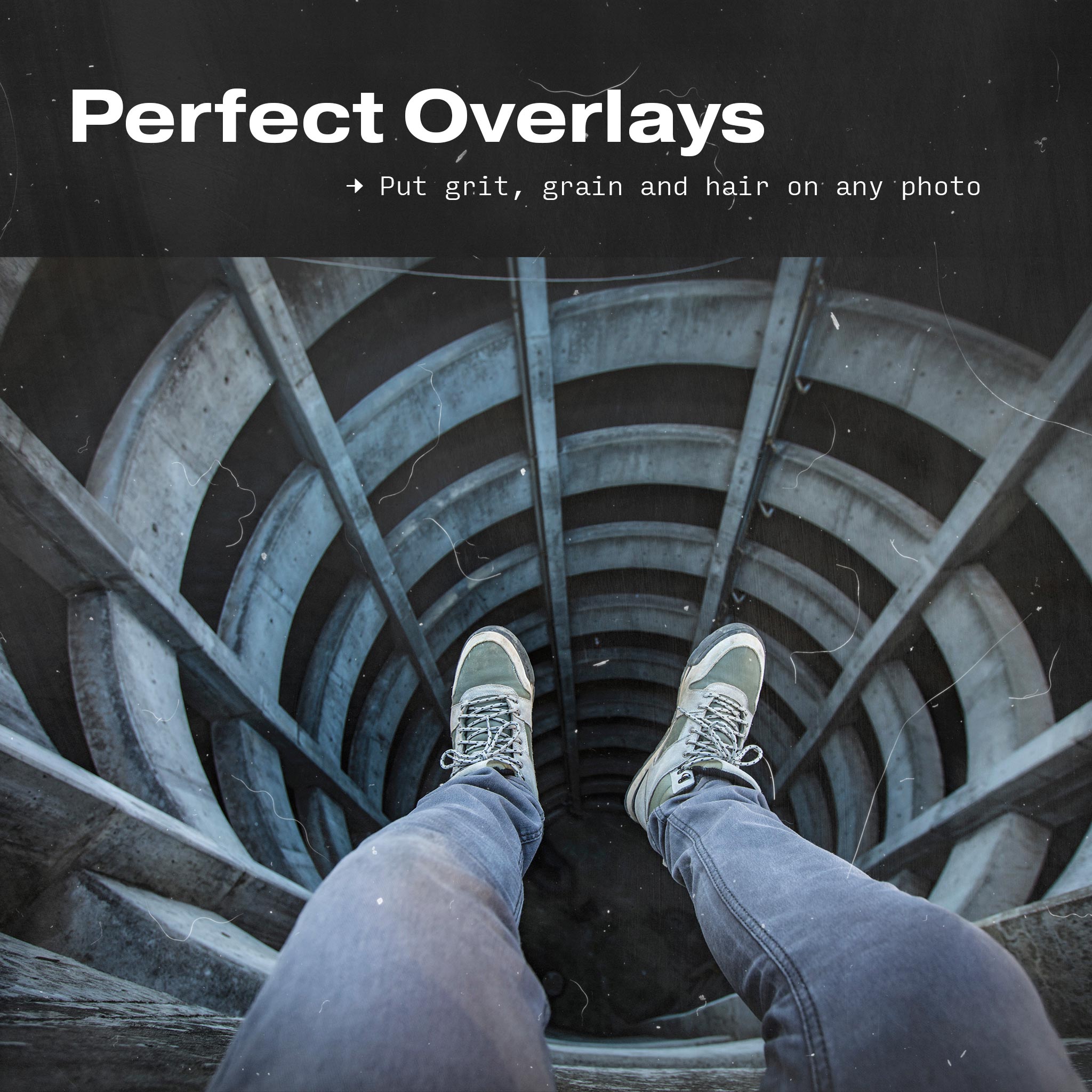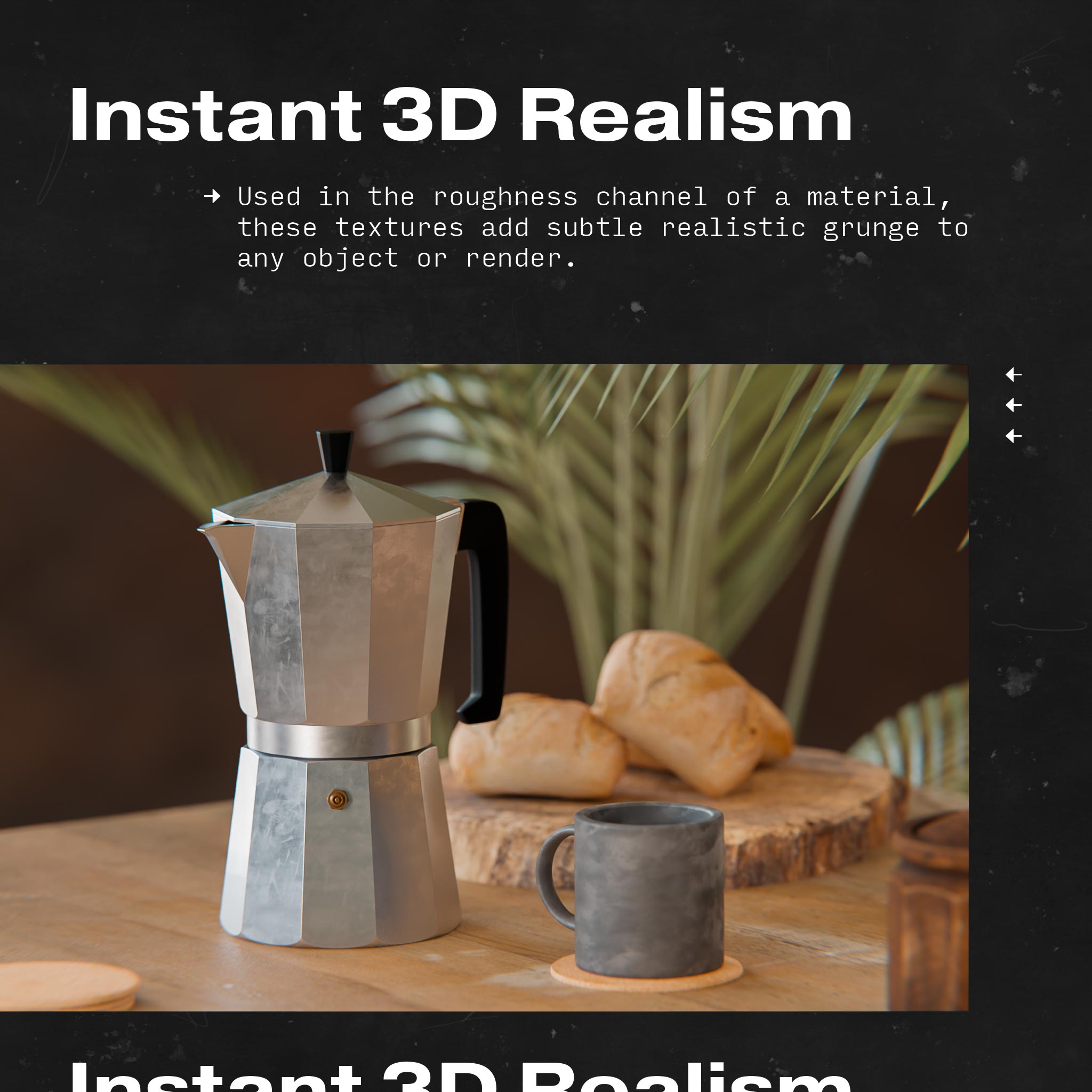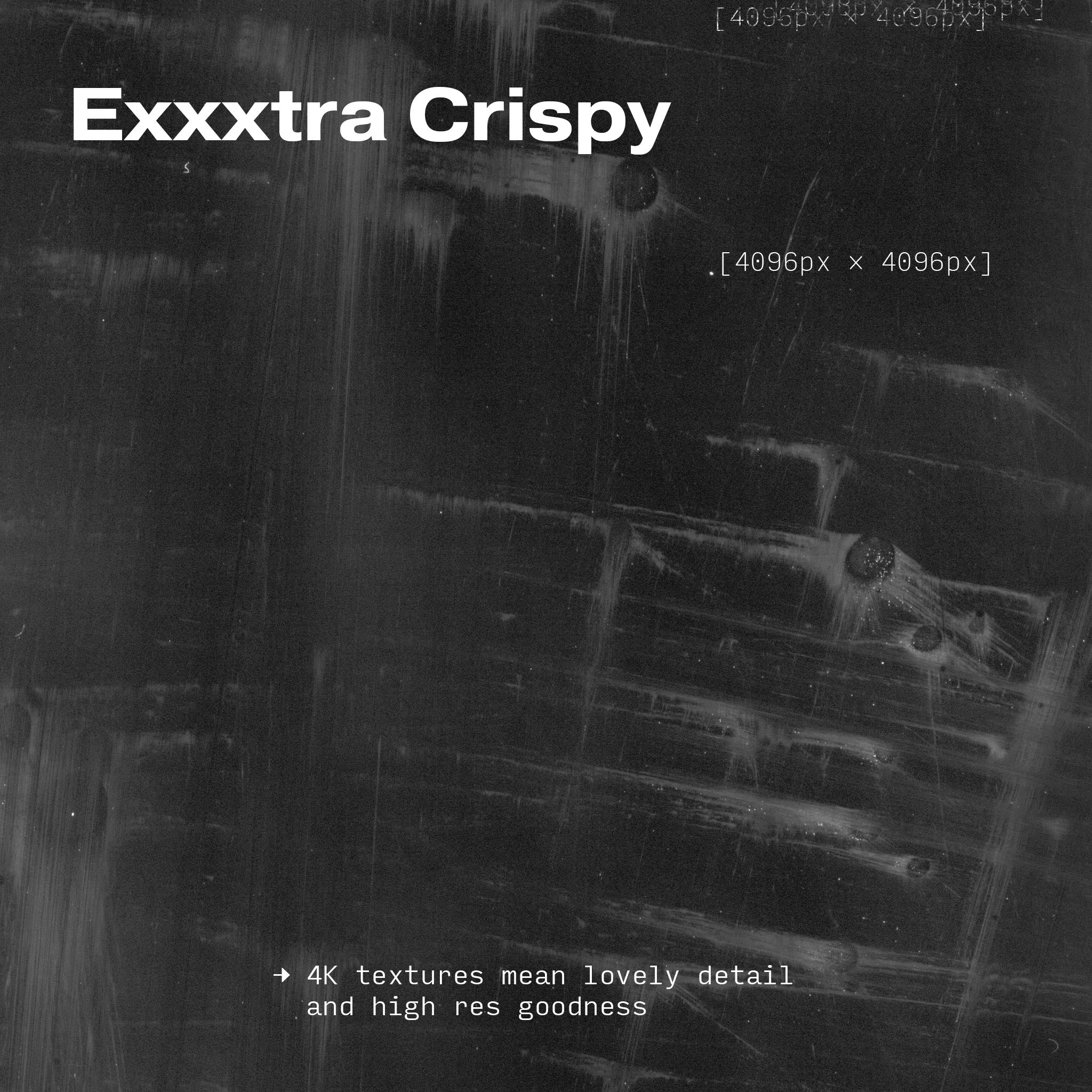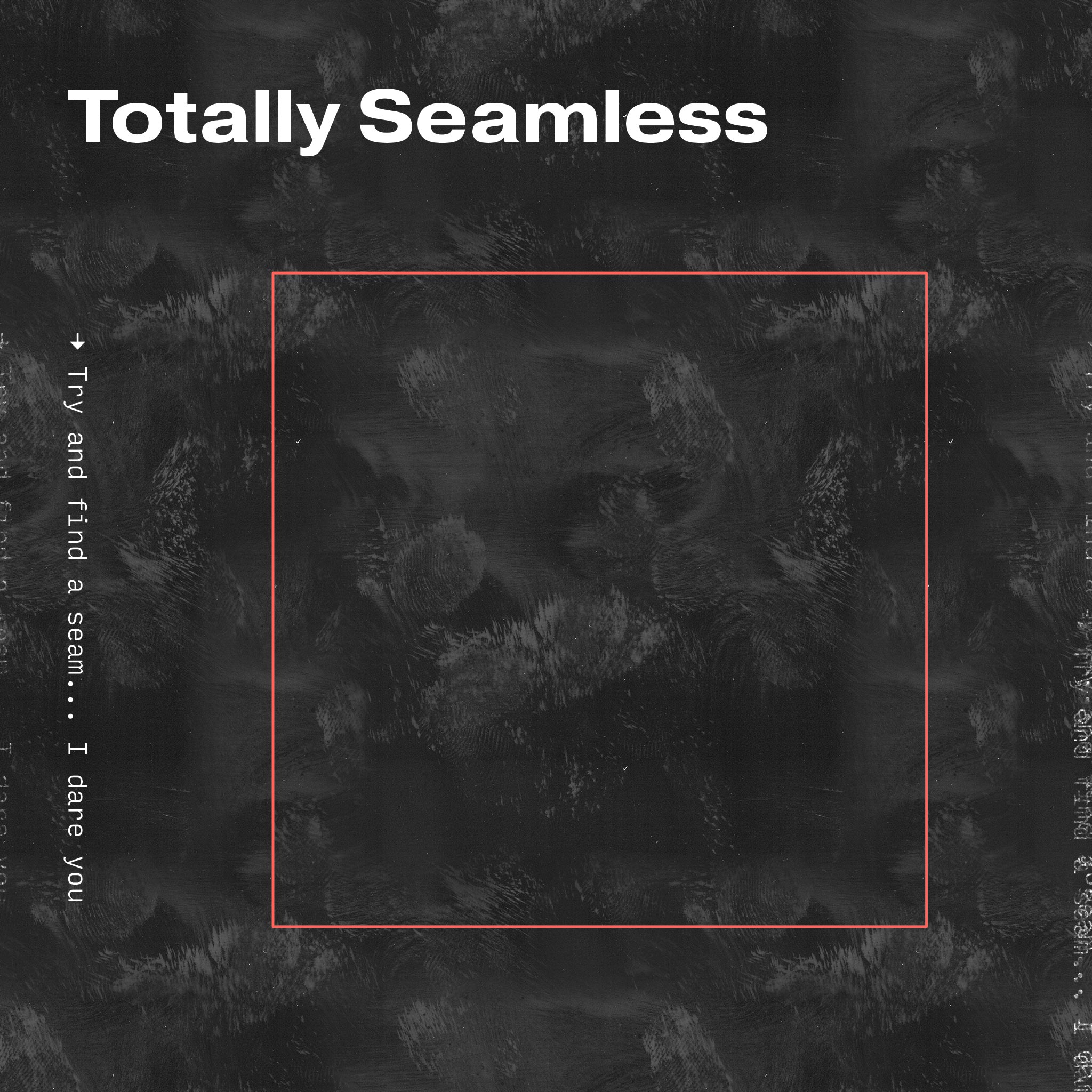 Grubby Surface
56 Seamless Textures for All Apps
Computers make things too clean, lets change that...
---
Easily add fingerprints, water spills, and all sorts of grime to your 2D and 3D projects with these seamless textures!
With a mixture of real scans and procedurally generated grunge, you have everything you need to add subtle realism to any design. Want to add some subtle finger print smudges to a printed design? Easy. Adding some scanner grit and grain to your photos? Simple.
What's Included
56 Grimey 4K 16bit PNG Textures
Broken down into 8 categories


7 Dirty Scans
7 Fingerprints
7 Fingerprints (Smudged)
7 Grit & Grain
7 Hair
7 Liquid
7 Liquid (Wiped)
7 Vignettes

Installation Guide
BONUS Paper Textures & Tape PNGs
Product File Contains:
› 56 × .png Textures
› 1 × Thank-You.pdf

System Requirements:
› 1.49 GB Storage Space
› Image editing software capable of opening / using .png files
feature 01
Perfect for 3D
Pipe these textures into the roughness channel of a material and you're rip roaring!
Feature 02
4K 16Bit Seamless Textures
Super high res seamless textures allow for flexibility as well as lovely crispy detail
Feature 03
Layerable
Varied textures can be layered to make the ultimate mega grunge texture
Amazing quality.
Amazing textures and details! Thank u!
legendary
the best paper textures I've ever used!