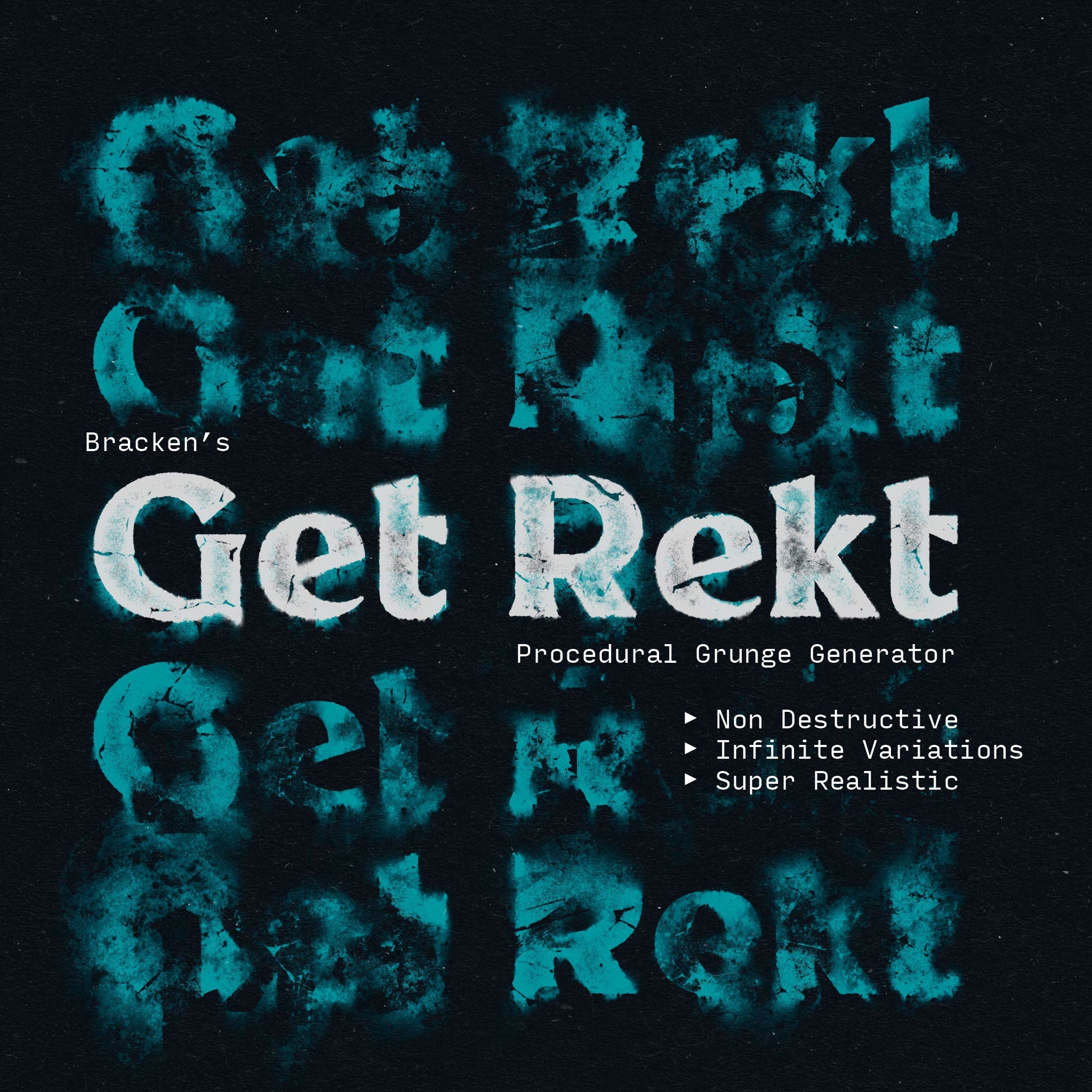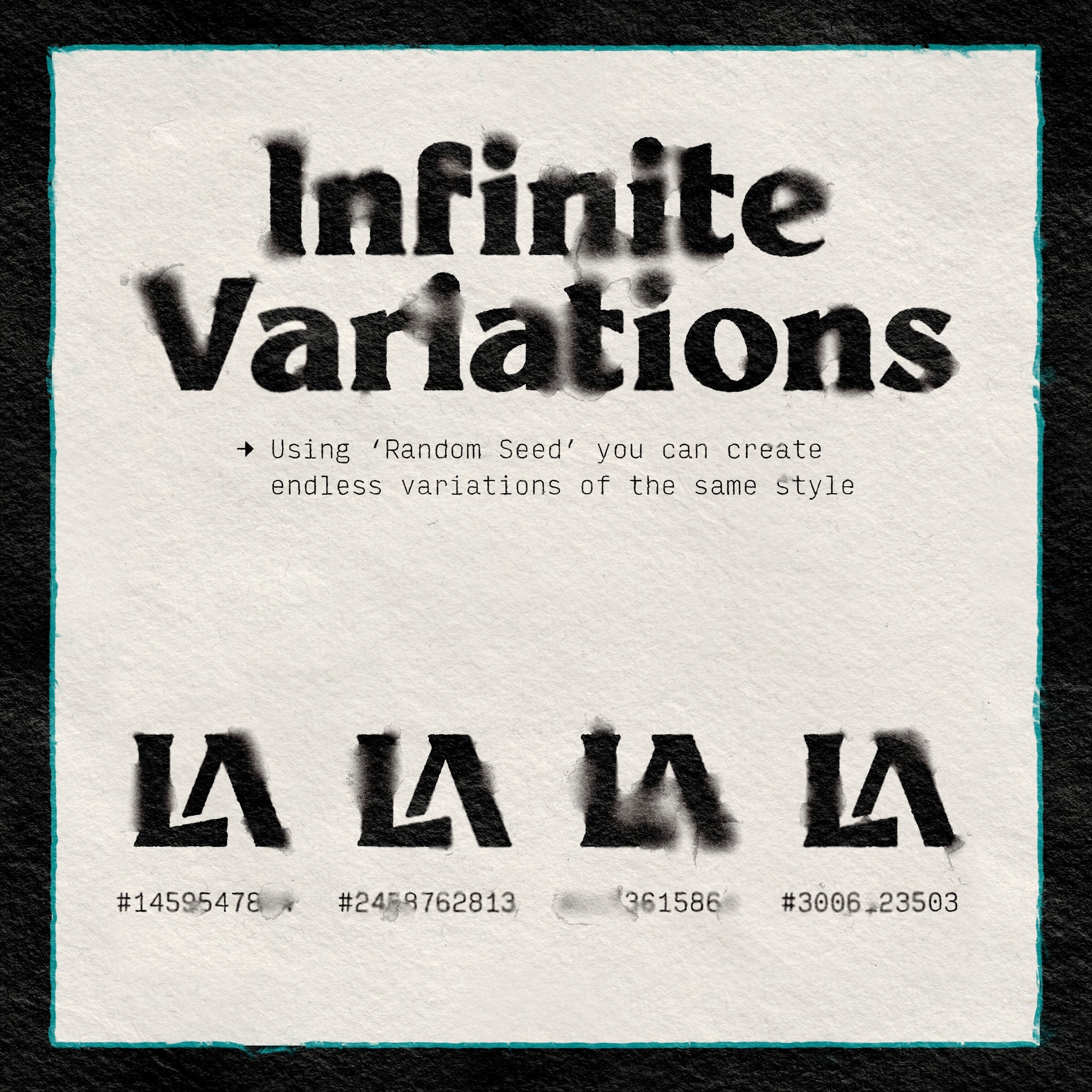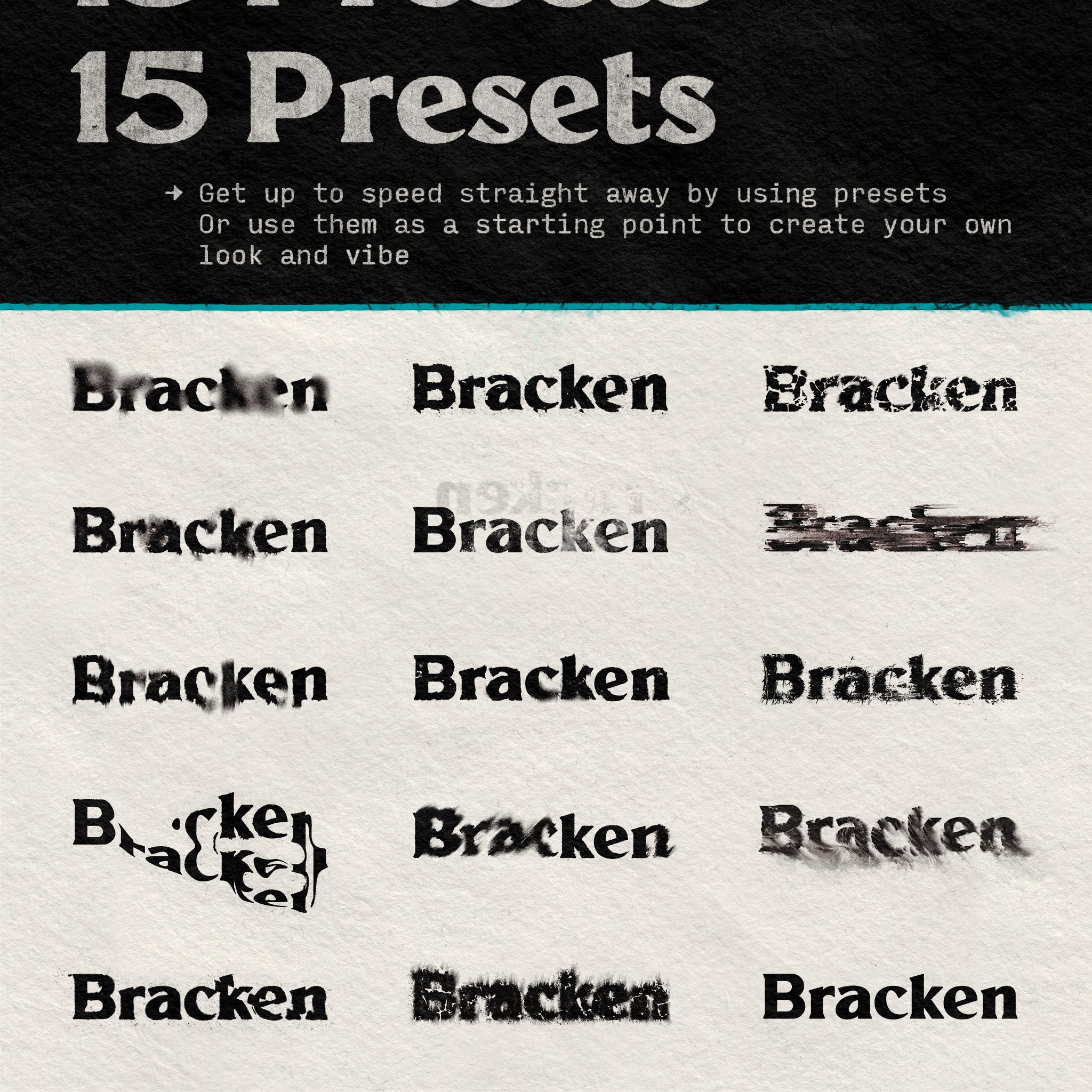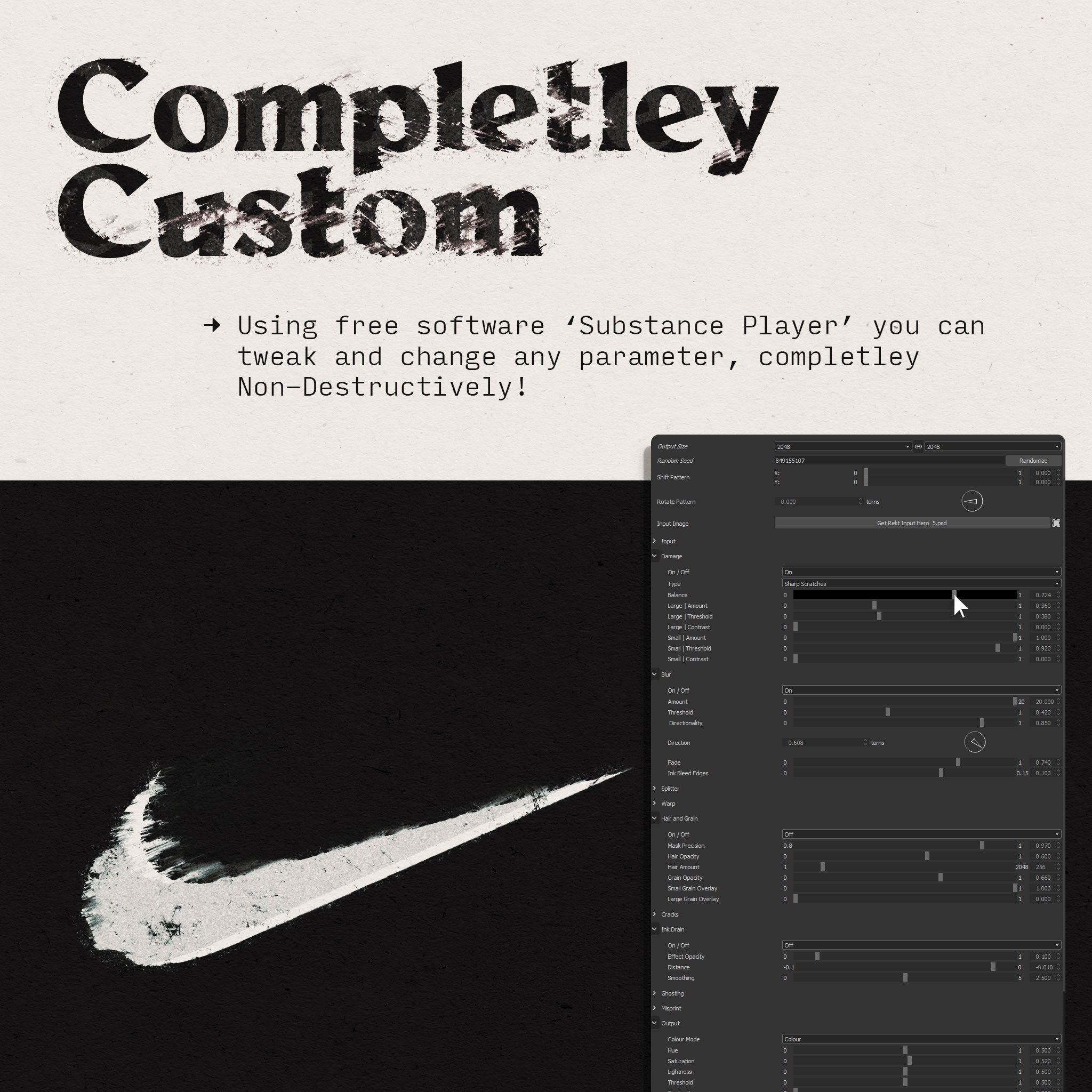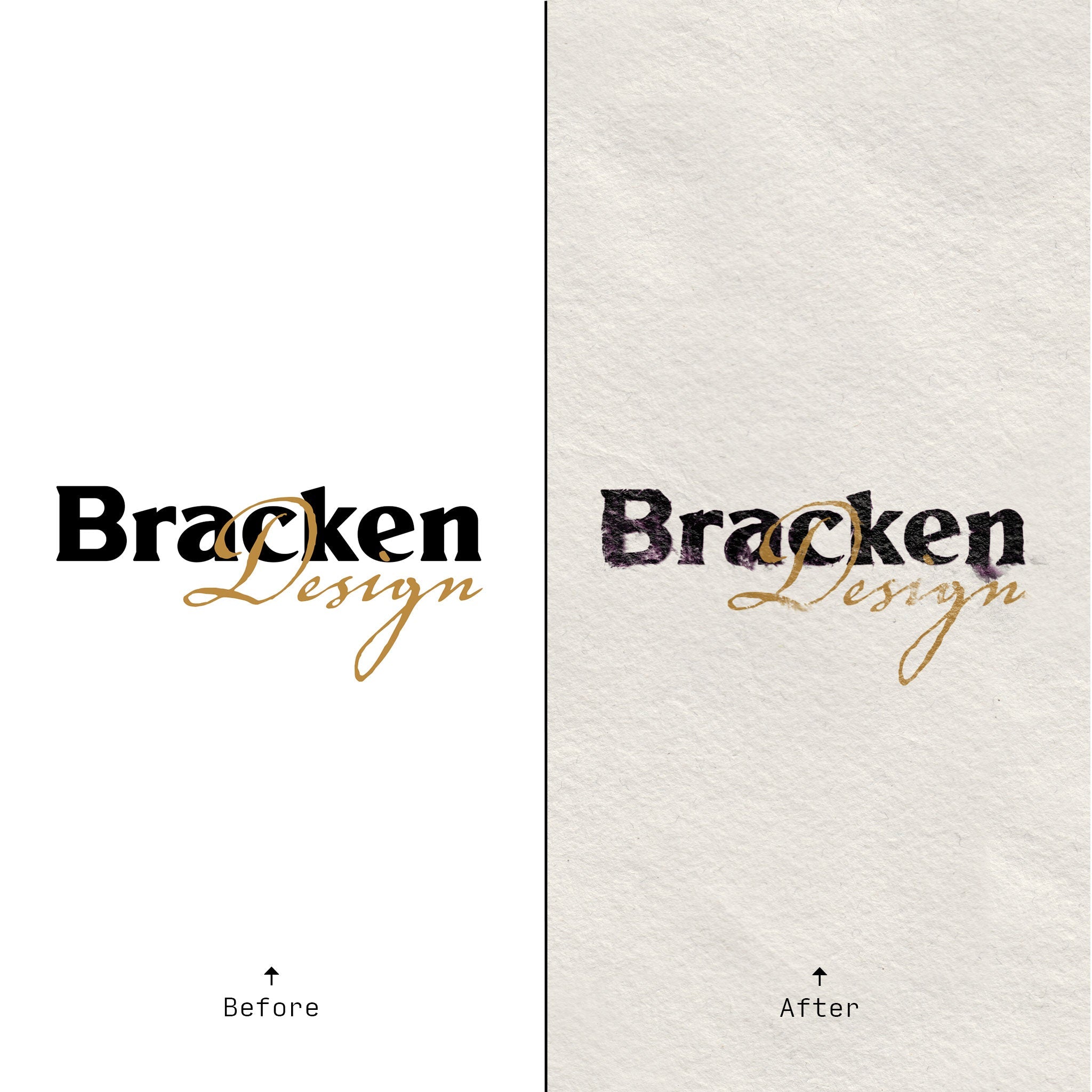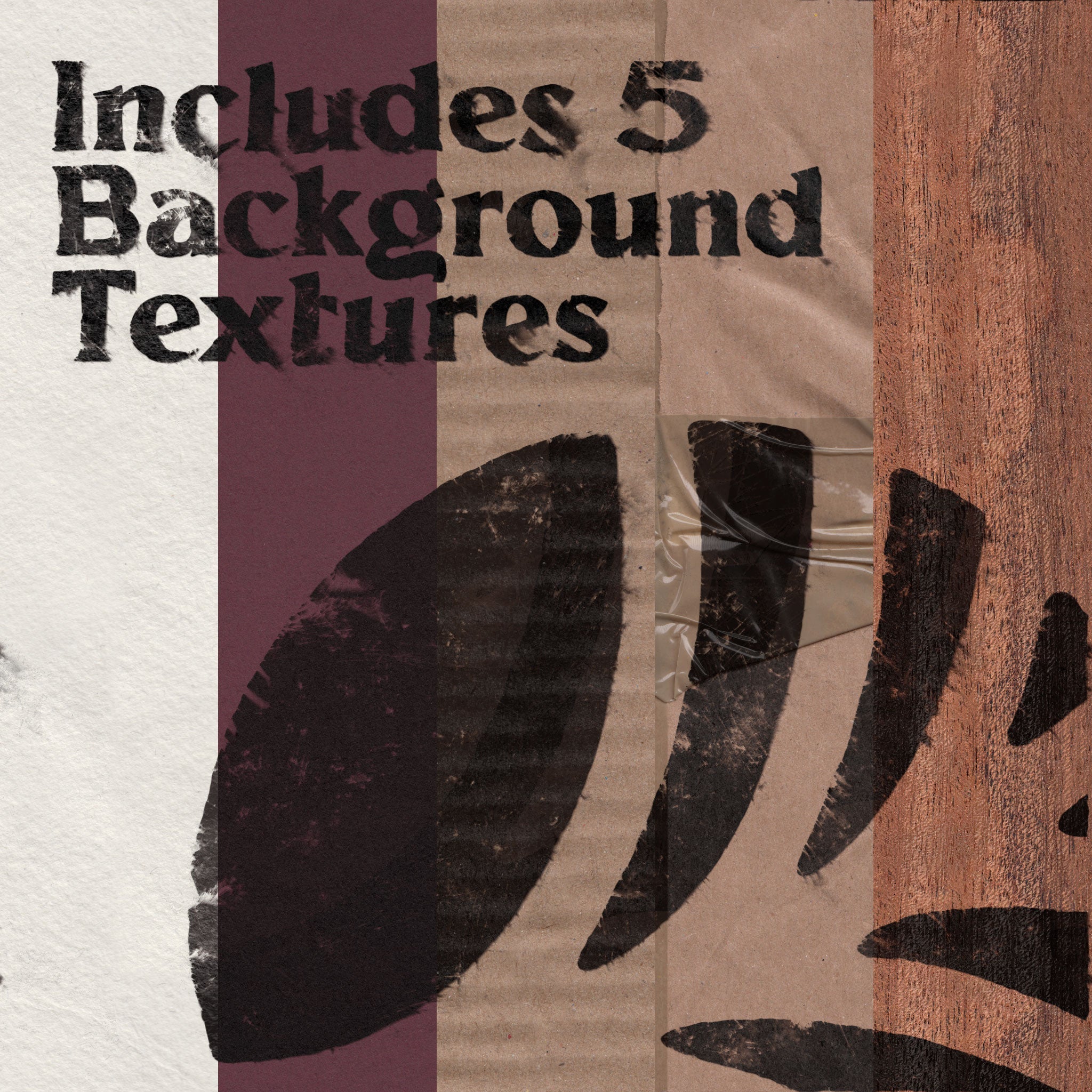 Get Rekt
Grunge Generator for Substance Player
GetRekt requires the FREE software 'Substance Player' by Adobe to run Download Here
---
Get Rekt takes your input graphics and fires them out as hyper realistic destressed and grunged assets

Meet the only tool you'll need to get infinite variations of delightfully grungy destressed effects on graphics and type.
Using mathematical noises and textures, Get Rekt allows for unseen levels of customisability with the effects it can create. Ranging from water drops on wet ink, to burnt out motorway signs, Get Rekt can create it all.
Simply drag and drop your graphic into Get Rekt and then start playing with the setting to see what chaos you can cause. Start with one of the 11 included presets, then move onto the Advanced mode and really start creating your own distressing patterns with unbelievable micro adjustments.
Creating realistic effects like these have never been easier and faster!
---
What's included:
GetRekt.sbsar
GetRekt Instructions PDF
5 BONUS Seamless background patterns
---
Watch the Video Tutorial to get up to speed with using Get Rekt
Product File Contains:
› 5 × .jpg Textures
› 1 × Get Rekt - Background Patterns.pat (Photoshop Pattern File)
› 1 × GetRekt.sbsar (Substance Player File)
› 1 × GetRekt - Instructions.pdf

System Requirements:
› 70 MB Storage Space
› Image editing software capable of opening / using .jpg files
› Adobe Photoshop CS6 - CC2022+ to open and use "Get Rekt.pat"
› Substance Player to open and use "GetRekt.sbsar"
feature 01
Infinite Variations
Create countless new versions with the click of a button
Feature 02
Non Destructive
Change setting on the fly whilst keeping the source graphic intact
Feature 03
Totally Custom
With 12 presets and 50+ customisable controls, the possibilities are endless
Cool Effect!
This is a nice effect to have to help add more realistic look!
Amazing
Such a cool product - I love the ability to generate a random seed, really brings a unique touch to each piece!
The power of this is insane. A great addition to my work flow. Amazing asset to have!
My life is rekt. I love it.
I'm honestly blown away with the design capabilities of this. Haven't touched design work in a long time but this has helped spark the passion again & I'm loving the whole process so far - the versatility is endless with all the intricate tweaks you can make alongside the presets provided.
Your video tutorial helped a ton in getting me started with substance player & understanding what was going on too. From start to finish you can tell a lot of time, effort, and love for the craft has gone into the creation of this and you're deserving of the highest praise. Thank you!
Also forgive me for the cheesy pun in the title, had to be done.