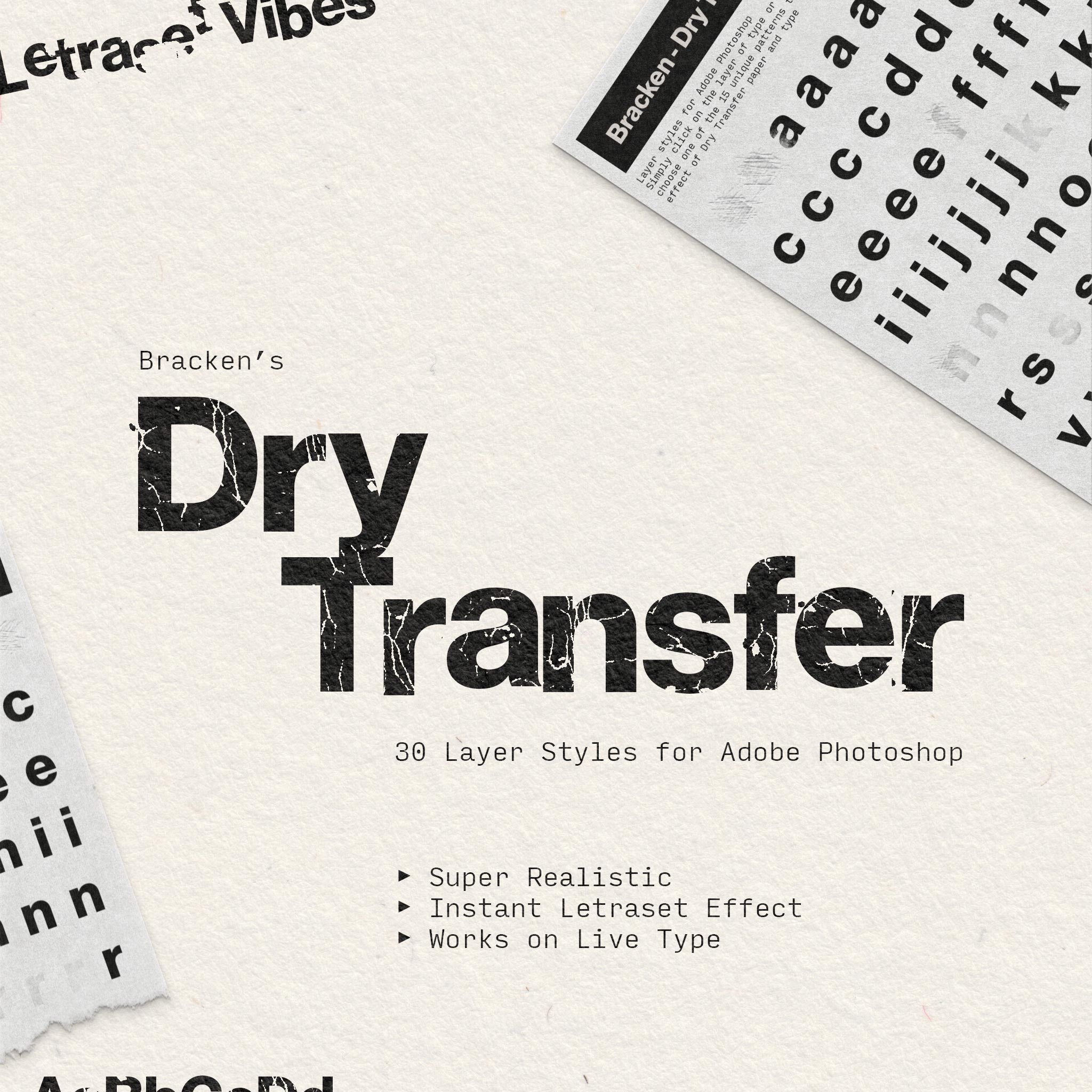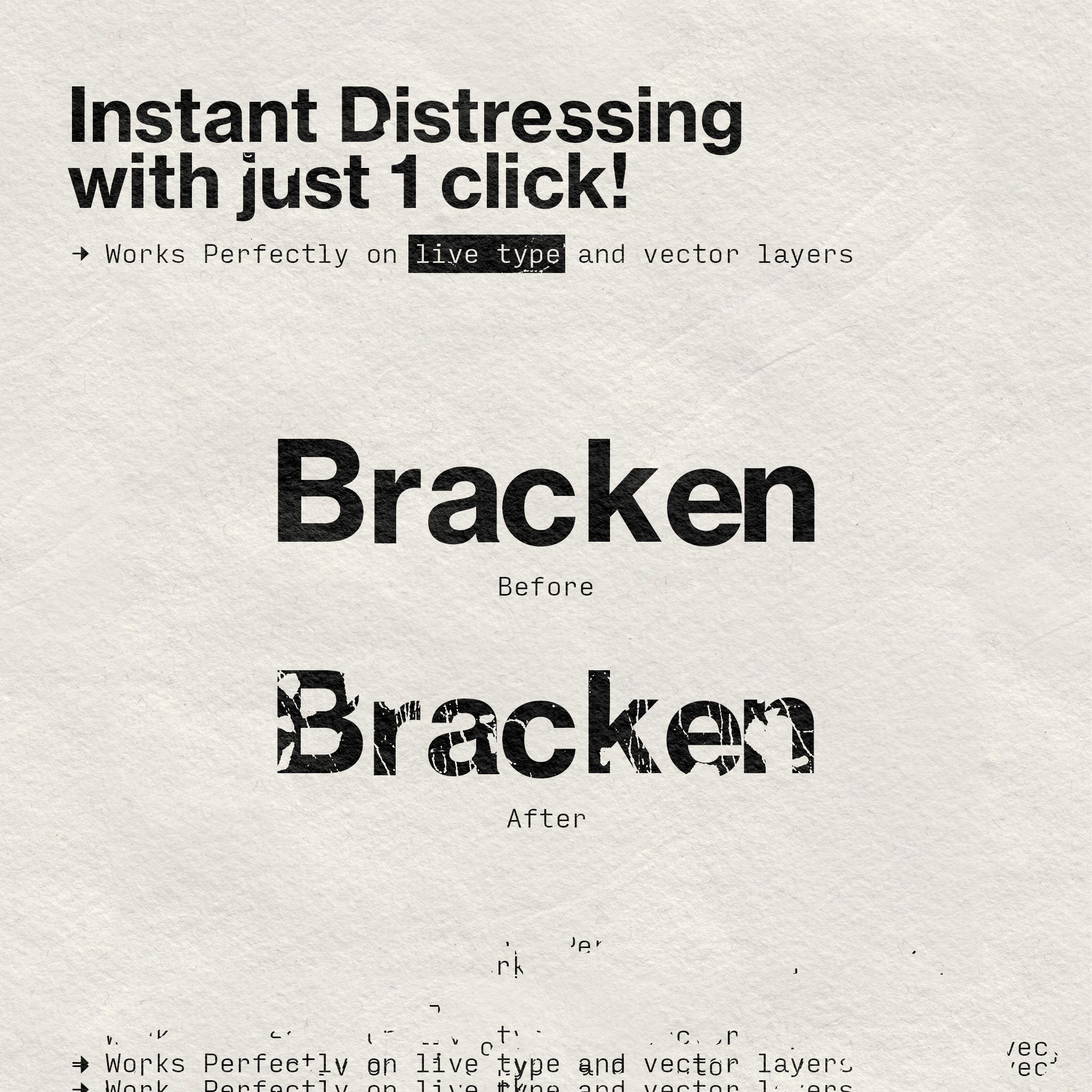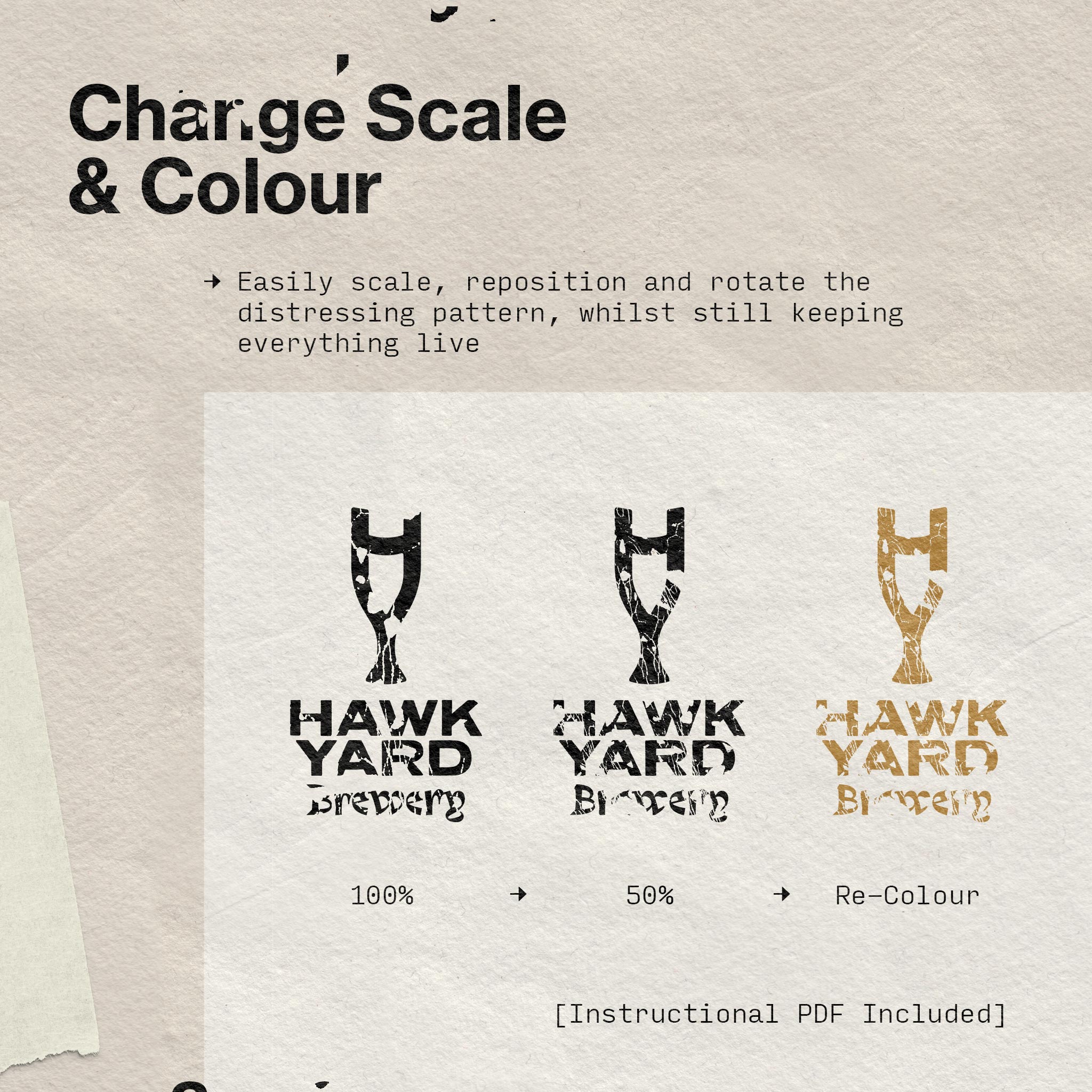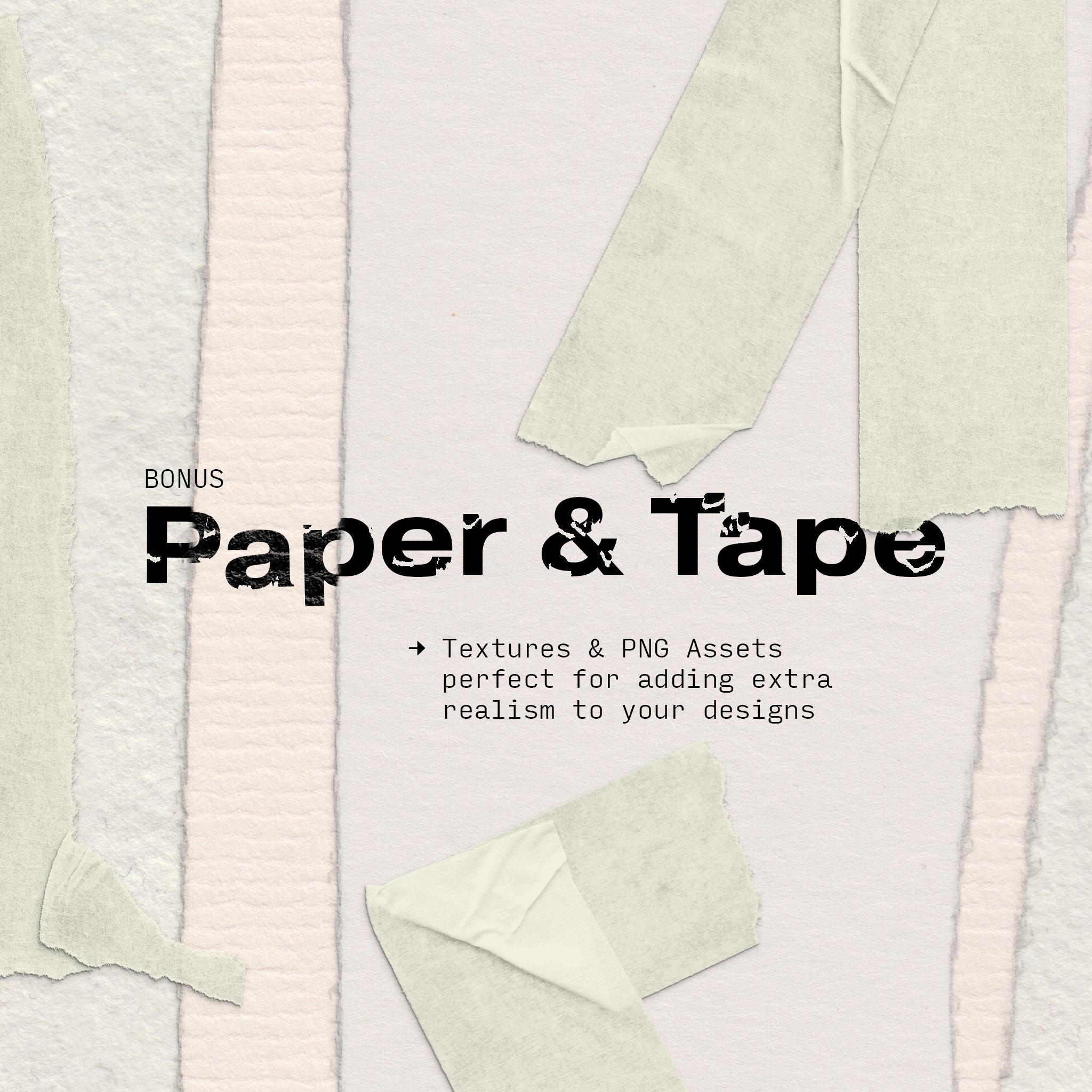 Dry Transfer
30 Layer Styles for Adobe Photoshop
Get that grubby analogue look instantly with Bracken's Dry Transfer layer styles for Photoshop.
---
It's impossible to beat cracked and ripped Dry Transfer Type, so get it all in one click with these wicked Layer Styles!
Built to have 2 styles for each pattern, you can easily emulate the looks of cracked, peeled and badly transferred type and graphics. These styles work on any solid layer, they are perfect for working on live type!
What's Included
30 Dry Transfer Layer Styles‍‍
Installation Guide
BONUS Paper Textures & Tape PNGs
Product File Contains:
› 5 × .png Assets
› 3 × .jpg Textures
› 1 × Bracken - Dry Transfer.asl (Photoshop Layer Styles)
› 1 × Dry Transfer - Installation Guide.pdf

System Requirements:
› 31.6 MB Storage Space
› Image editing software capable of opening / using .jpg and .png files
› Adobe Photoshop CS6 - CC2022+ to open and use "Dry Transfer.asl"
feature 01
Live Type
Using these layer styles you can get great distressing and texture while keeping everything live!
Feature 02
Super versatile
These little devils work on any type or graphic, so start messing up the logo designer's hard work.
Feature 03
Bonus Features
With 3 free Paper Textures and 5 Masking Tape PNGs, you'll be channelling your inner Ashworth in no time.
Another Great Tool for Creators!
This is another great tool for creators, it creates a cool aesthetic to the image!
FANTASTIC!
It's a great time-saver! I really love using this for my personal work. Cheers, mates!!
Great styles
I really do love working with those layer styles, adds spice!