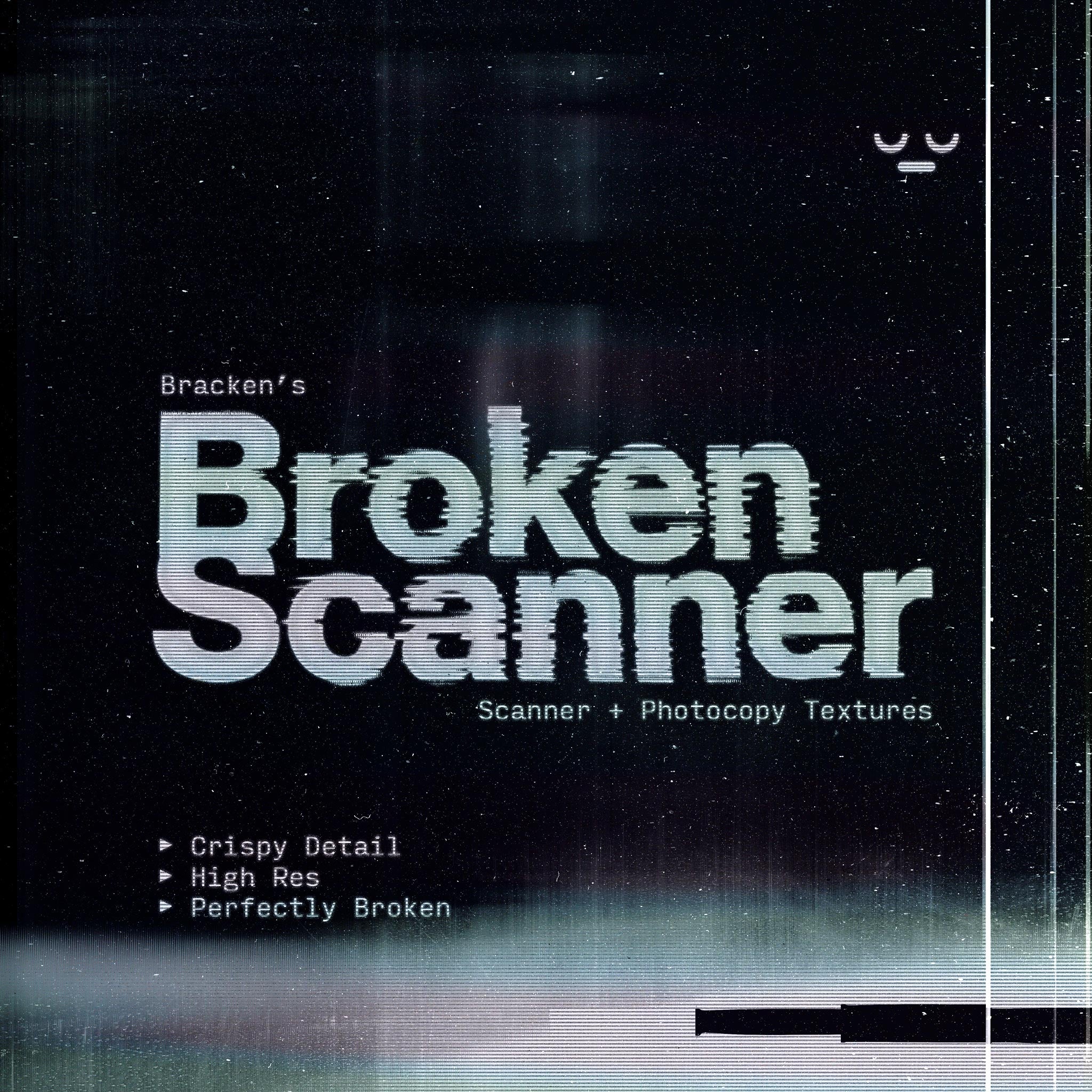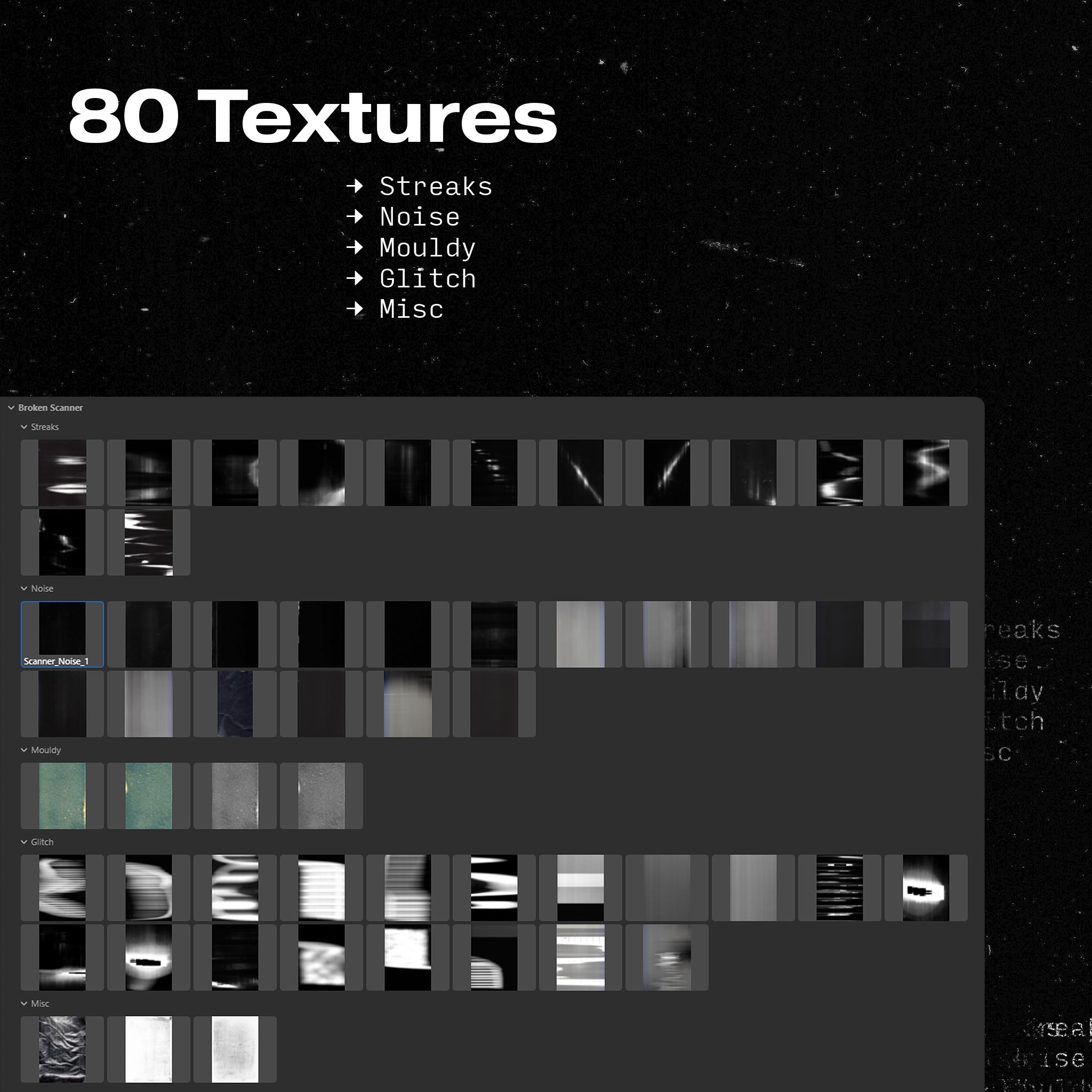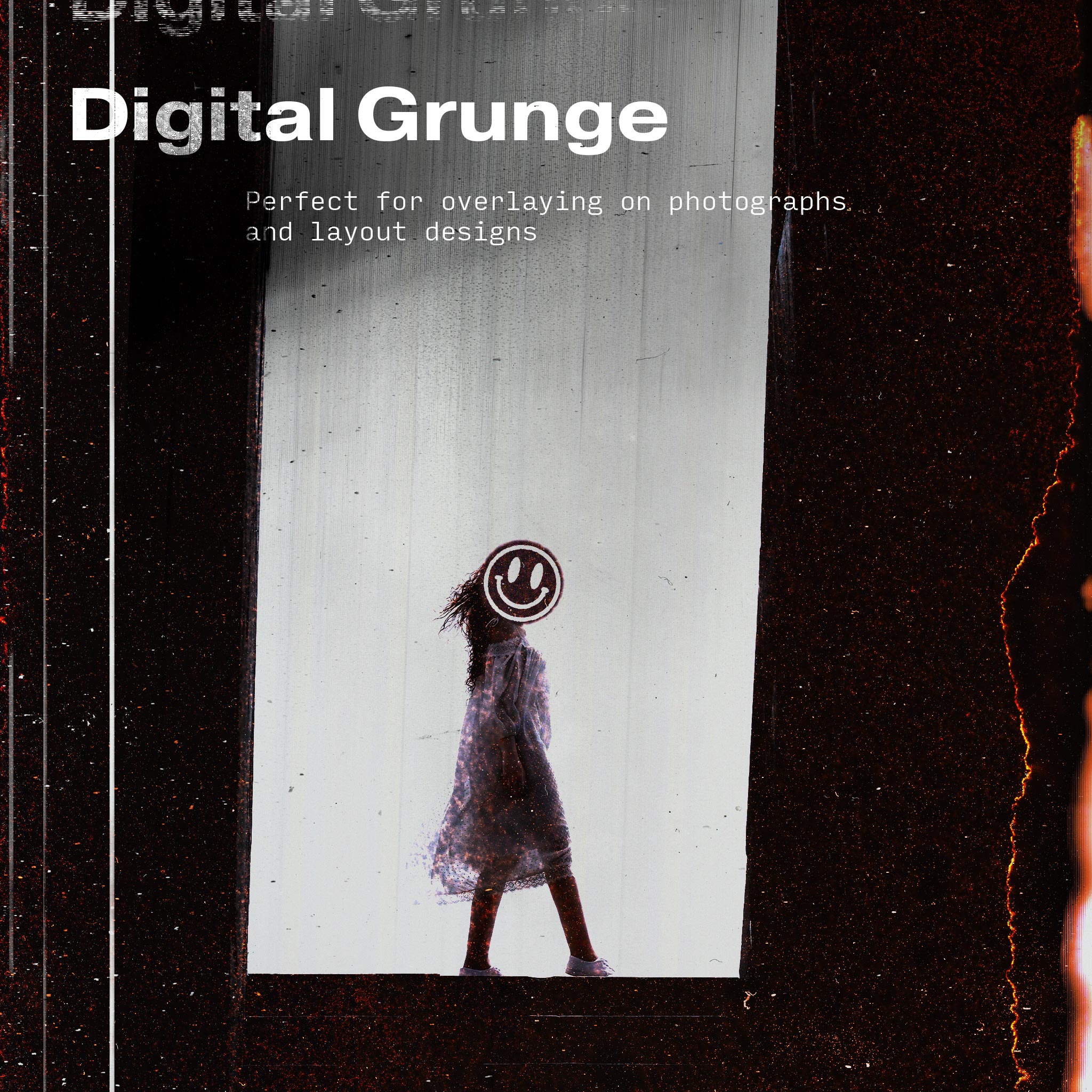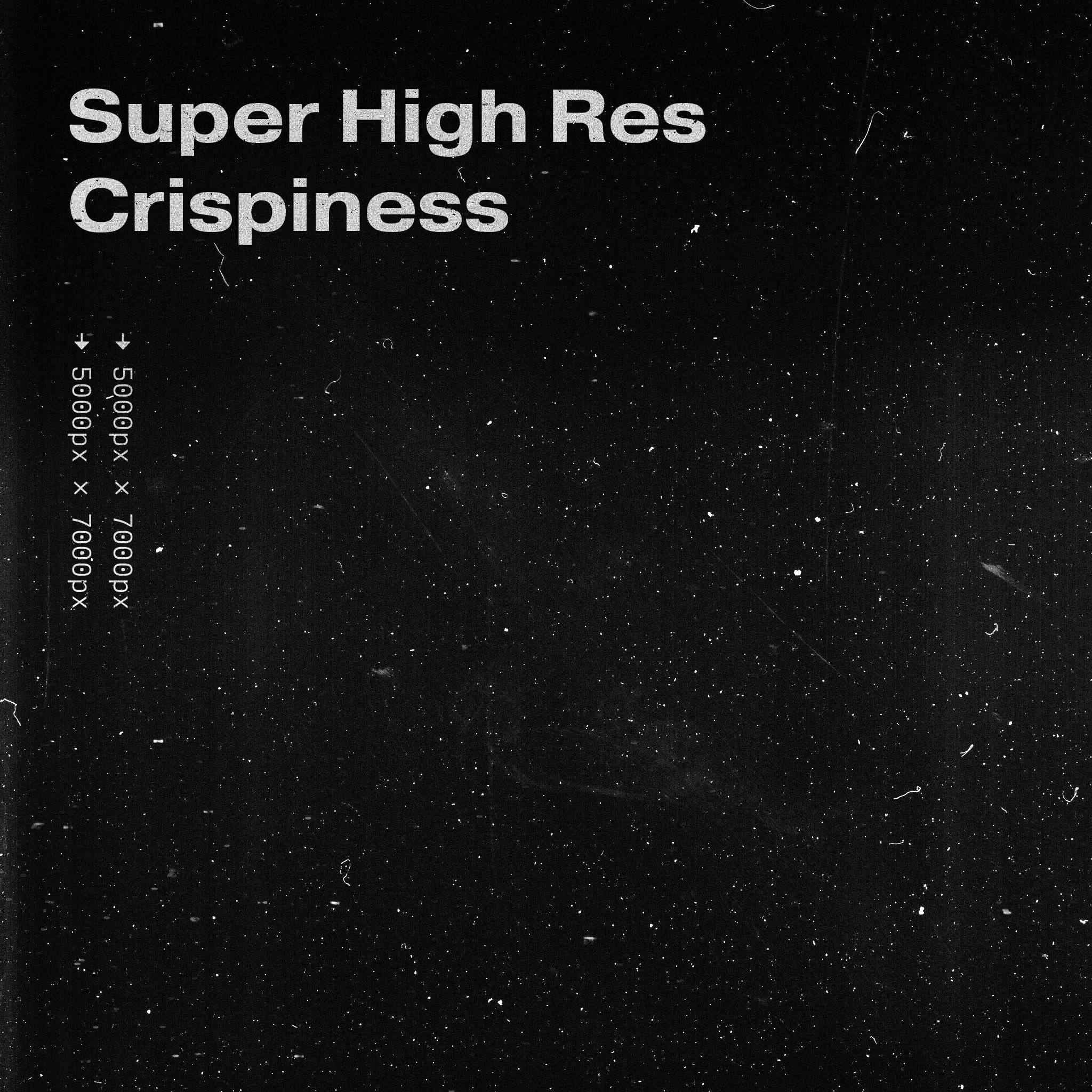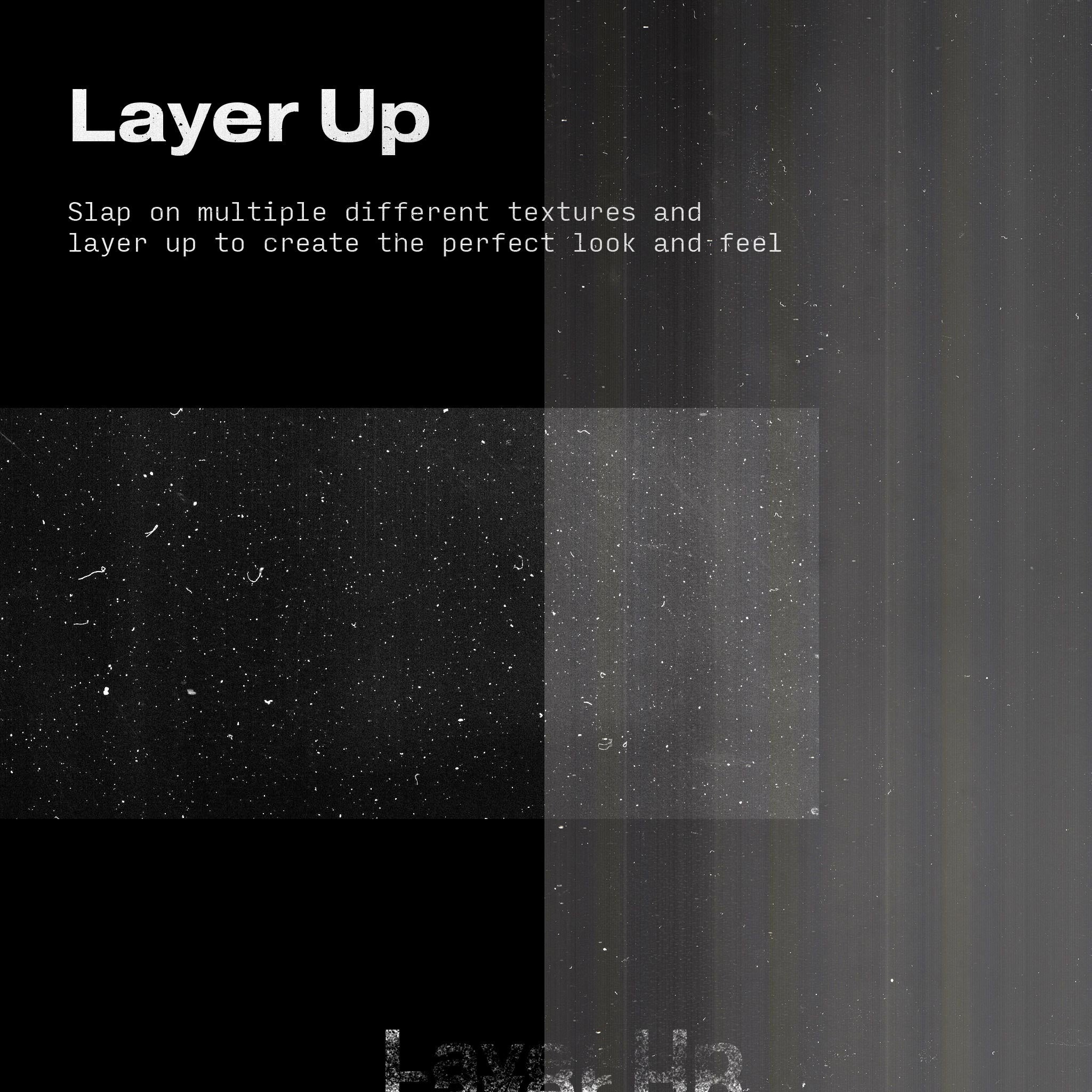 Broken Scanner
80 JPG Scanner Textures for All Apps
What's better than a good scanner? A broken scanner. The gnarly gritty textures that come out of misused scanners and photocopiers are delicious!
Get you gritty grainy analogue head on and enjoy these textures and all of their perfect imperfections.
---
What's Included?
80 Crisp JPG Scanner Textures
Broken down into 6 Categories

19 Glitch
3 Miscellaneous
4 Mouldy
17 Noise
13 Streaks
15 Seamless

15 Photoshop Seamless Patterns
Product File Contains:
› 80 × .png & .jpg Textures (max 5100px × 7016px)
› 1 × Photoshop Pattern (.pat) file
› 1 × 'Photoshop Patterns - Installation Guide' PDF
› 1 × 'Blending Modes Guide' PDF

System Requirements
› 920 MB Storage Space
› Image editing software capable of opening / using .png & .jpg files
› Adobe Photoshop to open .pat files for the Patterns (OPTIONAL - Seamless pattern images are provided as well so Photoshop is not necessary to access the seamless textures)
feature 01
High Resolution
These textures are so crispy and high res that they'll make you feel rude for staring
Feature 02
Layerable
Is this word? Not sure... But get mixing and make some super textures
Feature 03
Super Versitile
These textures don't just have to be used to make photos gritty, get creative with it!
Quality Scanner Textures!
Very nice scanner textures for that old school look!
This is so cool!
Damn. So many cool assets! Love it!